4 years ago · 2 min. reading time · visibility 0 ·
What's the Diff?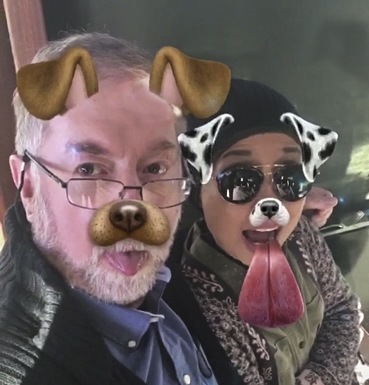 A hilarious recent post by one of my favourite bees, Paul Walters, on his initial dream of leading an ambassadorial life, in the salubrious and lavish way to which we could all become too easily accustomed, got me thinking about what the heck we're actually doing as brand ambassadors here on beBee. My curiosity lead me, of course, to consult Dr Google, who, apparently quite unaware that some social media addictees can be branded as ambassadors, came good with a compendium of unassociated jokes, quotes and tale after tale of reportedly 'true' activities undertaken by the odd infamous "US Ambassador" or other. It appears that this typical career politician, forced into a position of temporary banishment from his/her country of origin, is much more newsworthy than any other form of ambassador on Google, including the social media brand ambassador. Furthermore, the "US Ambassador" appears to be the butt of more tall tales, fabricated or otherwise, than any other country's stalwart representative.  
If only a smidgeon of these US Ambassador stories are true, then the offices of the US President and the US Senate should be severely embarrassed .... but, there again, thinking over recent political activities, perhaps not. 
Incidentally, if you are looking for a serious answer to why brand ambassadors are appointed by organisations including beBee, I suggest that you look at this link which has some interesting depth to it:
https://www.socialhp.com/blog/12-reasons-you-need-brand-ambassadors-now/
So, having tooted my frugle Google bugle on the benefits to the hosting authority of having ambassadors to sound reveille, in order to awaken the masses, I should add that the above referred blog, by the Right Honourable Ambassador Walters, further sparked my interest, and some degree of curiosity, with an image depicting every ambassador's ideal vehicle of choice, a maroon Bentley, with the unique number plate '1WD'. 
Now we all know that personalised number plates, besides the obvious intention of making the owner's vehicle stand out, can be an insight, obvious or subliminal, into their character and personality.  So what then could the '1WD', or more simply,  just 'WD', possibly reveal about, or be associated with, some of my favourite writers here on beBee? 
Why not take a look at the following list set out in no particular order, and then, perhaps, add you own interpretation of your preferred WD bee:
Well Developed (representing the excellent photos and logical plots meticulously posted by Dean Owen);

Well Done (representing overcooked meat, perhaps ask Chef Dean Owen for how to avoid?);
War Department (could mention a few argumentative individuals here, mostly bees gone by, but let's just defer this one to the past Wars of the Trolls);
Wrist Disarticulation (may I suggest that you ask Dr Ian Weinberg what this means?);
Whatever, Dude (to all the beBee ambassadors who are stately enough to remember the 70's, including perhaps Randall Burns, and Franci🐝Eugenia Hoffman?);
Windows and Doors (a representation of my engineer and architect friends, namely Ian Weinberg and Claire L Cardwell?);
Walt Disney (perhaps a pseudonym for head of studios, Kevin Pashuk?);
Wooden Ducky (potentially a subject matter challenge set by Pascal Derrien, who frequently pushes the boundaries of story telling and gets us thinking outside the square?);
Words of Discipline (what you might perhaps expect from Franci🐝Eugenia Hoffman, Grammar Goddess, if you don't carefully check your draft before publishing?); 
Wholly Devoted (undoubtedly describing Gert Scholtz who repeatedly writes posts in praise of other bees, while failing to list his own accomplishments and strengths); or
What's Doing? (basically a salutation to a few other bees who don't fall into one of the above fabricated possibilities, such as Lada 🏡 Prkic and former bee DLE from T&T, not to mention Praveen Raj Gullepalli, Claire L Cardwell and 🐝 Fatima G. Williams).
...................<<..................>>...................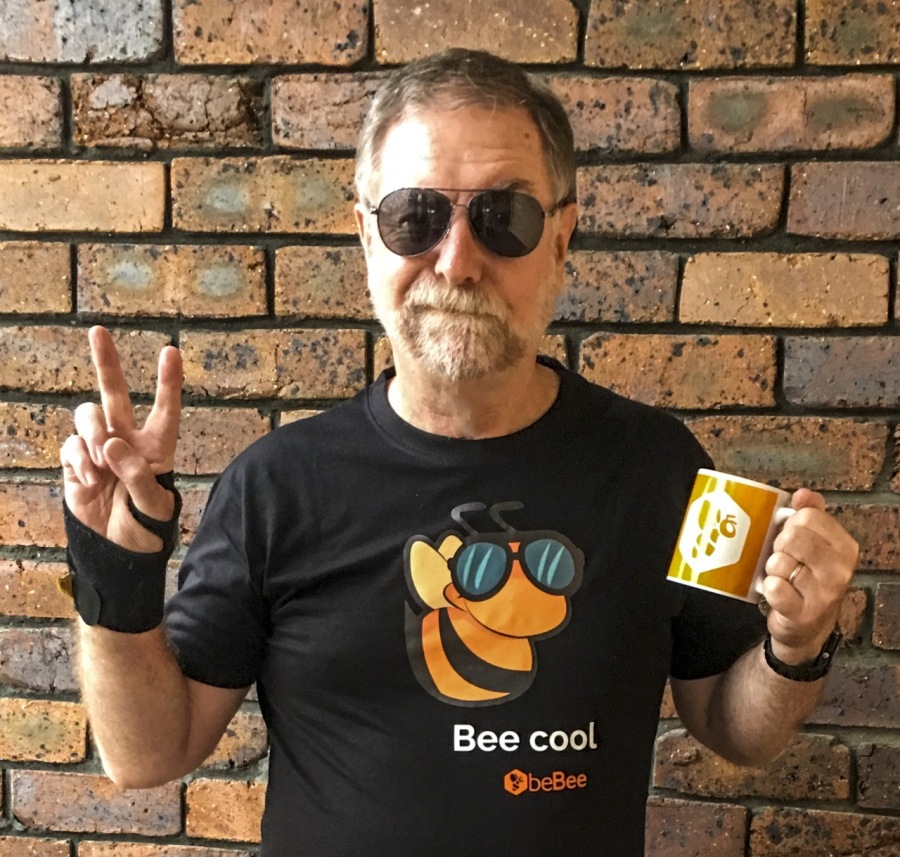 When not researching the weird or the wonderful, the comical or the cultured, the sinful or the serious, I chase my creative side, the results of which can be seen as selected photographs of my travels on my website at:

http://ken-boddie.squarespace.com
The author of the above, Ken Boddie, besides being a sometime poet and occasional writer, is an enthusiastic photographer, rarely leisure-travelling without his Canon, and loves to interact with other like-minded people with diverse interests.
Ken's three day work week (part time commitment) as a consulting engineer allows him to follow his photography interests, and to plan trips to an ever increasing list of countries and places of scenic beauty and cultural diversity.
""