11 months ago · 4 min. reading time · visibility ~10 ·
Is there a Different Way of Looking at Depression or Anxiety?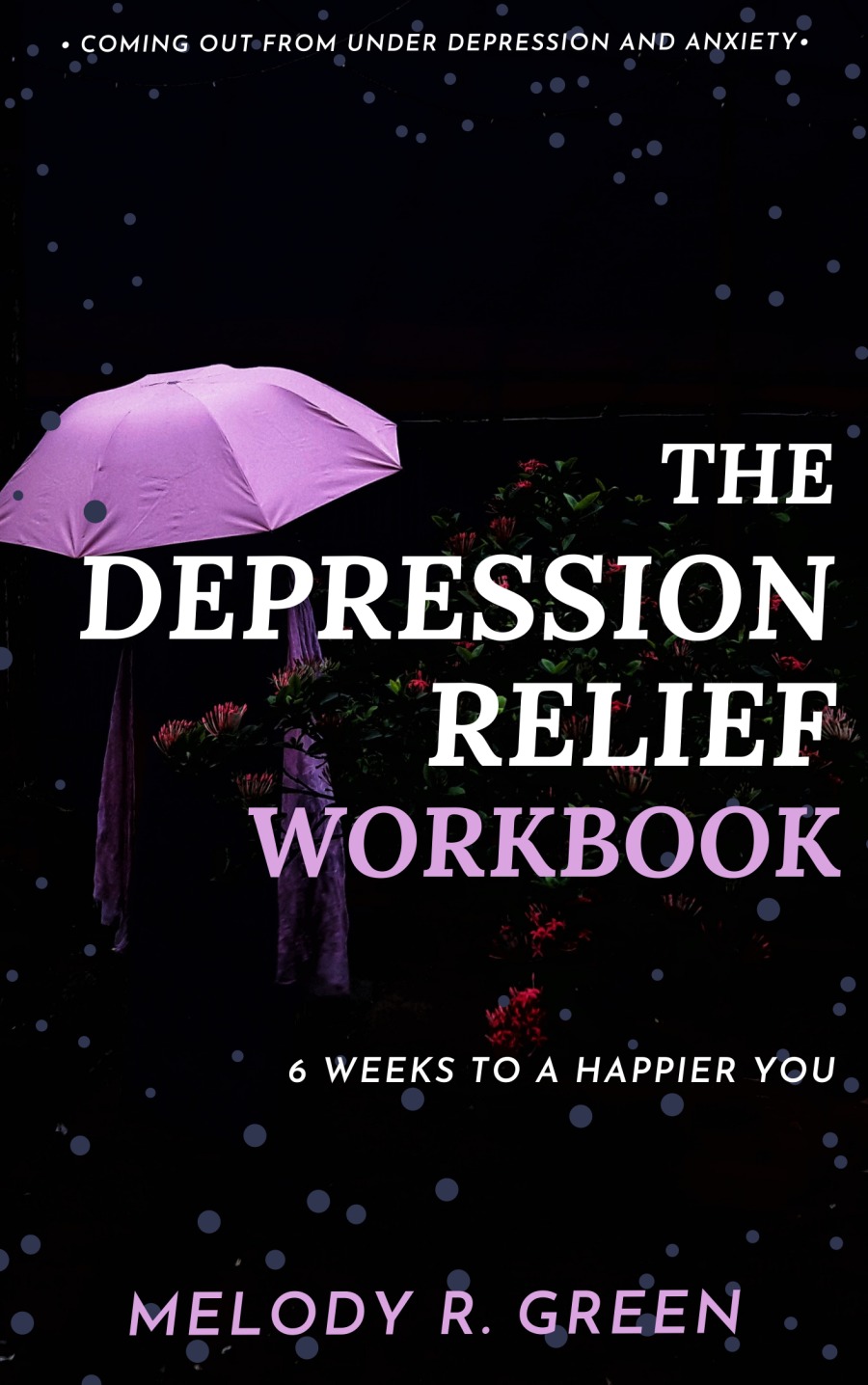 As part of my journey with depression, I found two aspects of depression, that seemed to be ignored in the help available and it was in these hidden corners that I found the energy and tools to help manage my depression in a positive and uplifting way that has led to a much more fulfilled and a happier life.
But…
It did not happen for me overnight.
It took many years of watching for what happened to me and how I went from "feeling ok to the depths of depression and back again."
What I found was missing from the research I could get me hands-on, was the spiritual impact of depression and I started looking at why some people seemed to be more prone to depression than others.
My findings were based on observation of myself, clients, and other people I met or knew around me. It was not a clinical trial.
I have always been someone who can see patterns in things and I've spent many parts of my life looking at what connects people and what motivates them.
Firstly this was done as part of my training to be an actor and singer. I would break down the script to find out what the character thought, what others thought about the character, and various other bits of information about the time and place the story was set, for me to put together a jigsaw puzzle of the character I was studying. Always my question for any action would be - What's the motivation of my character now? Why are they doing this? What are they feeling?
While none of this seems relevant to learning about depression, I found this training became an important way of looking at individuals with depression and finding out how they experienced depression and also, what were the common threads between all people who suffer from depression?
My study of the spirit led me to conclude that depression is part of being a human being and it is a doorway to deeper understanding and meaning as a soul - the spirit that drives your body to have the experiences it has.
If as a soul, we have come into this incarnation to have a physical experience and collect insight into being in a body then our emotional experiences become as important to us as any other form of experience. We, as humans are a biofeedback system of impulses and responses and our emotions are part of that mix.
Coming to this understanding was freeing because it meant there wasn't anything wrong with me or people that suffer from depression. It was not an illness as such but a misconnection in the healthy messaging of the body's biofeedback system that may be impacted upon by being overwhelmed by too much information or being closed off from the information coming into the energy field.
My time as the daughter of a toolmaker and car mechanic gave me a sense that it was worth finding out what was wrong with the body, fix it and then treat it with regular tune-ups to keep it running at its very best. It also struck me that if I could fine-tune my receptivity to changes in my emotional and mental state I could do a lot of the work of keeping my emotions healthy, by myself.
My father once said to me "If a car could speak to us it would tell us much earlier than when it has broken down what's wrong with it and we could make sure it runs smoothly all its life. But instead, we wait until it's broken before treating it with the care and consideration it deserves!" and isn't that true about how we treat our emotional and mental health?
So my first decision was to look at depression from a spiritual perspective and ask why?
Why was depression a part of the human condition, and what gift did the depression hold?
This is what I came up with:
1) Depression is part of a series of emotions possible for a human being to express
2) Depression happens when one set of emotions are overworked and the emotional fluidity get stuck (like a spring in a machine that is overused becomes loose and is no longer able to keep the right tension to allow the mechanism to spring back to a new setting)
3) The same emotional triggers used often enough fast track the emotions into taking a short cut that moves a person more quickly into depressive emotions that create a depressed state
4) Once in that "emotional rut" or "low", a person suffering depression finds it harder to get out each time they go into it.
5) The less connected we are to our soul and what we as individuals have come to experience (our "why" if you will) the less meaning our lives have and the easier it is to experience depressive states
6) The way out of our depressive states is to re-introduce meaning in incremental ways that act as footholds to climb out of the depression
7) The way to stay out of that depressive state is to find tools that will allow you to express all your emotions but not get stuck in them.
8) Emotional and mental health comes from having a vibrant inner life or spiritual connection that ensures you feel connected to your soul mission and purpose.
9) We as humans are too quick to label our emotions and this limits our ability to flow with them and to allow them to flow through us.
10) The labels we have for our emotions are too narrow and this limits our experiences of our emotions and funnels us into being depressed.
11) Our emotional repertoire is a beautiful thing that we should embrace and enjoy, not fear and reject.
12) Hidden behind the depression is a soul with great emotional sensitivity and this needs to be accepted and explored in its fullness.
This is an excerpt from my book The Depression Relief Workbook due out early December 2020

 - - - - - - - - - - - - - - - - - - - - - - - - - - - - - - - - - - - - - - - - - - - - - - - - - - - - - - - - - - - - - - - -  
But first... drum roll, please!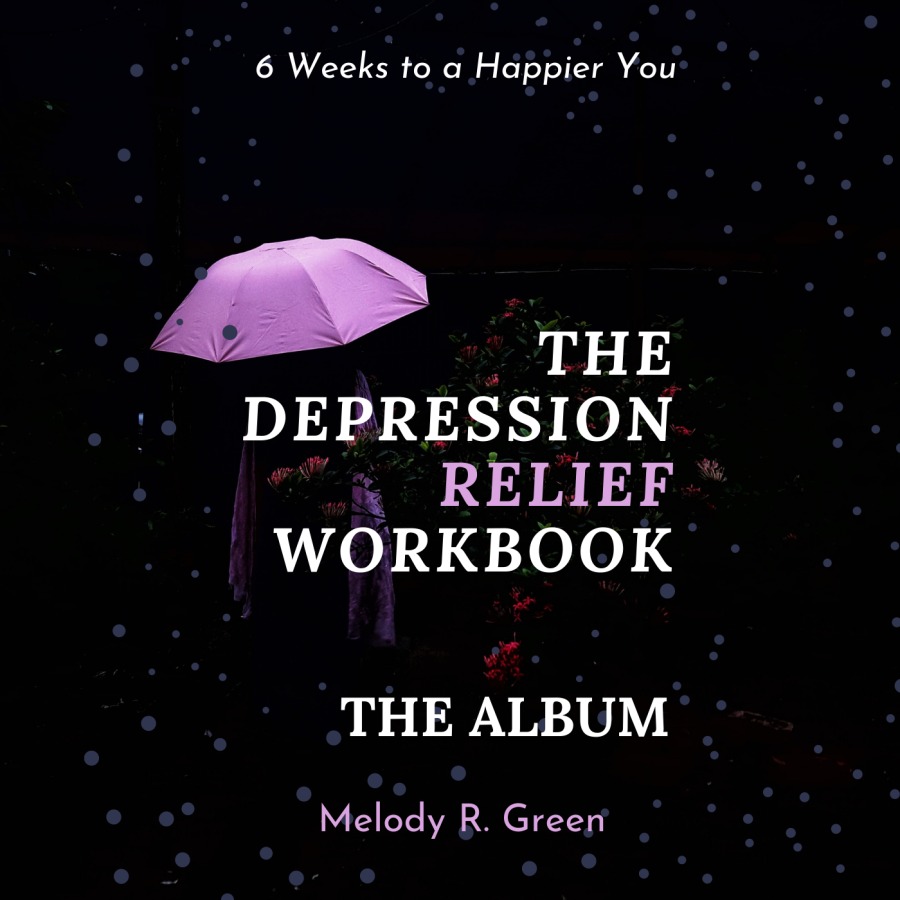 80 minutes of uplifting music to enhance your mood. This is the first part of The Depression Relief Workbook tools to be live on my website.
Did I mention they are a gift to you? Free... gratis...no charge! Woohoo!
 - - - - - - - - - - - - - - - - - - - - - - - - - - - - - - - - - - - - - - - -
If you think you are suffering from depression please consider getting help if you need it. You could try your doctor or any of the following:
Melody R. Green is an energy healer, Happy Life Mentor, and award-winning author, living in Sydney, NSW, Australia She has many tools and techniques that work to strengthen the emotional, mental, and spiritual well-being of souls, helping them to navigate the stresses and trials of living in human form in this time of uncertainty and rapid change.

You have no groups that fit your search