2 months ago · 4 min. reading time · visibility ~100 ·
Call Me!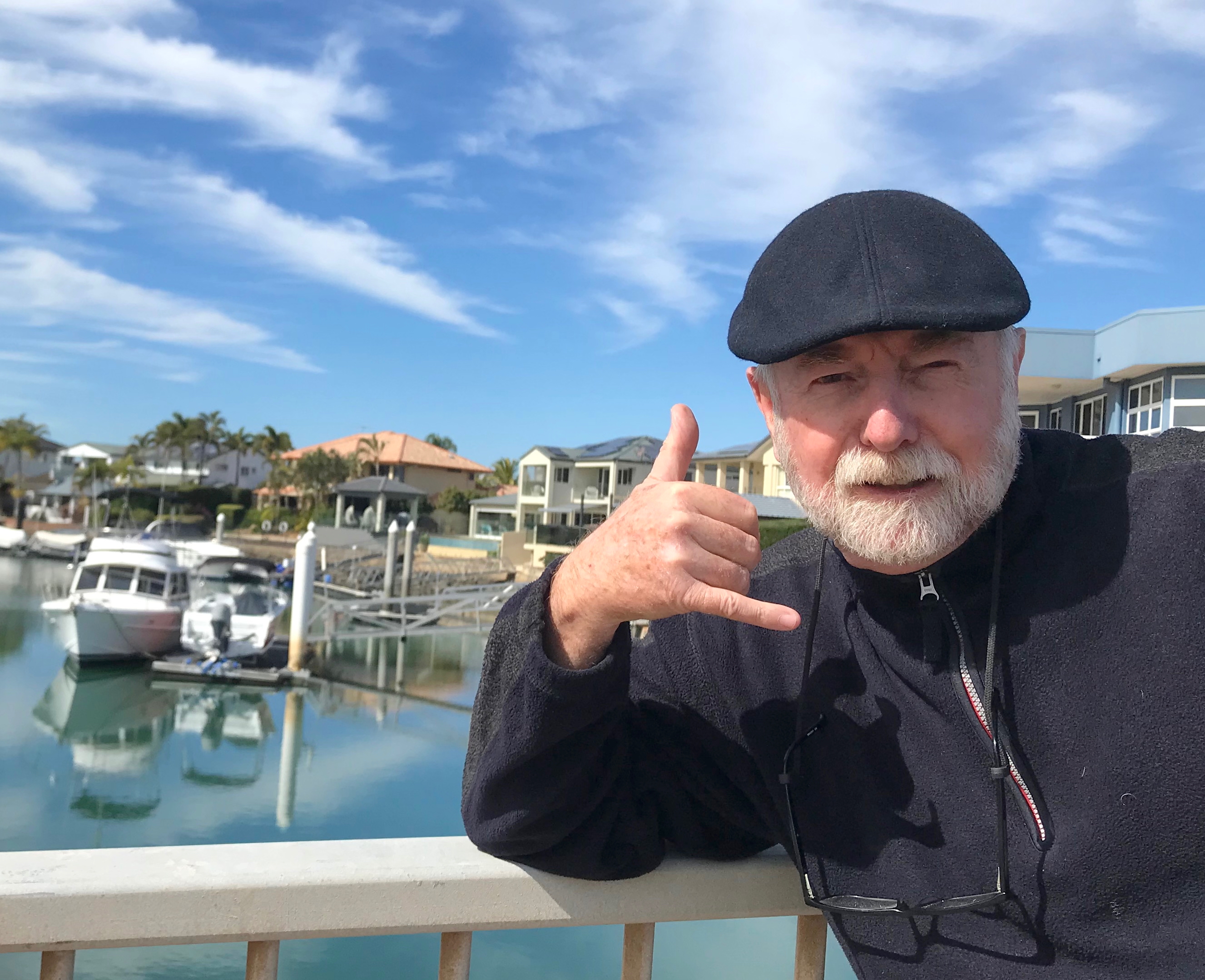 Do you remember how we used to call our friends and family back in the day? A catch-up call, once a week or so, was what I'd give my mum when I moved to the Big Smoke (London) from the then semi-remoteness of north-east Scotland. This was to let her know that I was still in the land of the living and hadn't been taken advantage of by some "short-skirted hussy with painted lips" (more's the pity).
No phone in the one roomed 'bedsit' I was renting, of course, in a large private home in Ealing in the outer west, and so I'd have to walk down to the corner of the block, where there was a call box (or pay phone). In those days the mainstay of the UK public communication system was the red phone box.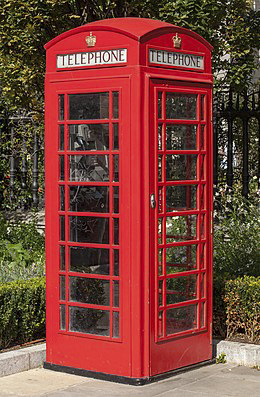 It was usually Saturday evening when I called, as that was when mum and dad would be at home having just had their 'tea' (evening meal in working class households) with one or more of my elderly aunties (mum's sisters on the Mortimer side of the family), who were over for a bite to eat, followed by a show on the telly, perhaps 'The Two Ronnies', or Dr Who', or 'Morecambe and Wise'. Even though the telephone's sound quality was often as crackly as the coal fire that would inevitably be lit in the living-come-dining room on winter nights, I could picture them all sitting snug as a bug in a rug. The door to the lttle skullery (kitchen) would be closed, along with the door to the lobby and the bedrooms beyond, with a draft excluder set against the bottom of each, comprising a corduroy sausage stuffed with rags. 
The phone call procedure, as made from a phone box, demanded some forethought and preparation. First you had to find a nearby phone box that was working (ie hadn't been vandalised) and was free, ie there wasn't someone using it endlessly with no thought for the growing queue outside of frustrated would-be users, getting more angry and annoyed by the minute: 
"… gathering [their] brows liked gathering storm, nursing [their] wrath to keep it warm."
It wasn't uncommon to see exasperated potential callers banging on the glass outside, while the marooned caller inside continued to carry on, finger firmly plugged in the ear that wasn't glued to the earpiece, seemingly quite unaware of how close he or she was to becoming a physical outlet for the increasingly impatient and irate individual on the outside.  
Then there was the assembly of correct coins you needed to make the call, either gathered carefully in advance, or acquired at the last minute after either asking strangers in the street, or the owner of the local corner shop, for "change for a phone call."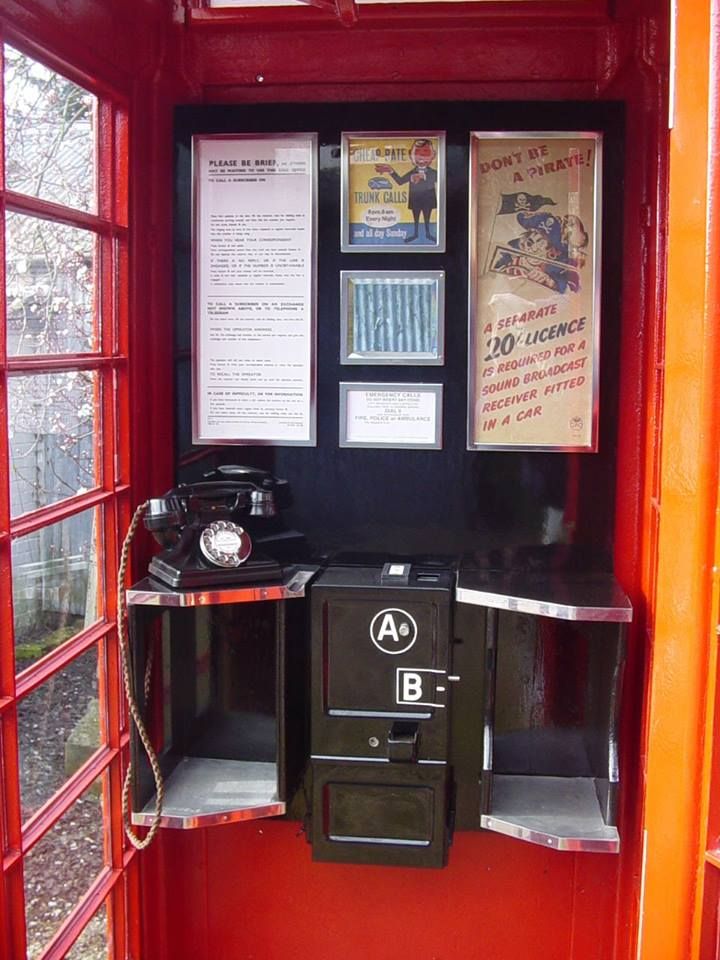 Once inside you put your coins in the slot at the top of the centrally located black box, dialled the number and then pressed Button 'A' once the caller answered. If your luck was out and there was no answer, then you pressed Button 'B' and got your money back from the little tray beneath Button 'B'. Well most of the time you got your unlucky investment reinstated if the call failed, although it wasn't unusual to see some frustrated fella slapping or thumping the box seemingly intent on beating it into submission and teaching this inanimate object that coin pilfering is socially unacceptable.
I usually leaned on the generosity of my parents and went through the operator to request a 'reverse charge' call, thus by-passing the whole coin insertion and button pushing farce.
Talking about old technology, a young fella was making fun of me and my generation the other day, saying how slowly we used to communicate back when I was a lad, using only our landlines and snail mail.  I felt obligated to tell him to get his fax straight.  🤗
Then there was the other end of the phone call.  The device plugged into the wall at the call recipient's home, with the handset connected to the rest of the telecommunications devise with a spiralled chord. No privacy back then, with the phone well and truly permanently fixed in the living room where anyone and everyone could hear.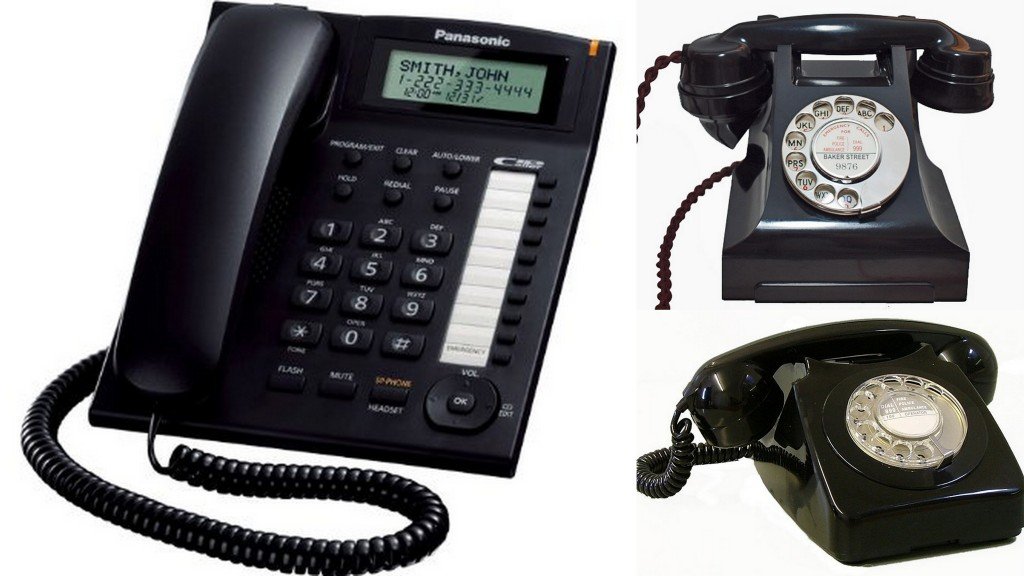 Of course, before the days of touch pad keys (above left), we used to have to 'dial' the number on a rotating disc.  Try explaining this to youngsters who've never seen a phone like the two above on the right. 
"First you insert your finger into the appropriate numbered hole, move the rotating disk clockwise until it won't go any further, then let it go and wait while the disc rotates back to where it was before. You then repeat this exercise for each numeral on the required phone number until all numerals have been dialled. You then wait for a dial tone." - Are you for real, mister? 😳
The above dialing procedure is almost as unbelievable as the misplaced sympathetic advice, "You can't miss it", when you've been given directions to where you are going (these were the days, of course, before Google Maps, smart phones directions or GPS devices to get you there).
Those were also the days when a phone was a phone and absolutely nothing else.  Who'd have believed, just a few short years ago, that we'd be able to talk to someone on the other side of the planet, using a small, hand-held devise, while seeing their live image on a small screen.  I used to think that Captain Kirk's 'communicator' on Star Trek was a neat but futuristic devise, but it's here already, and was, apparently, the inspiration for the flip cell phone.   But not even the Enterprise crew used their communicators to listen to music, play games, take photos and watch Tai Chi videos on YouTube.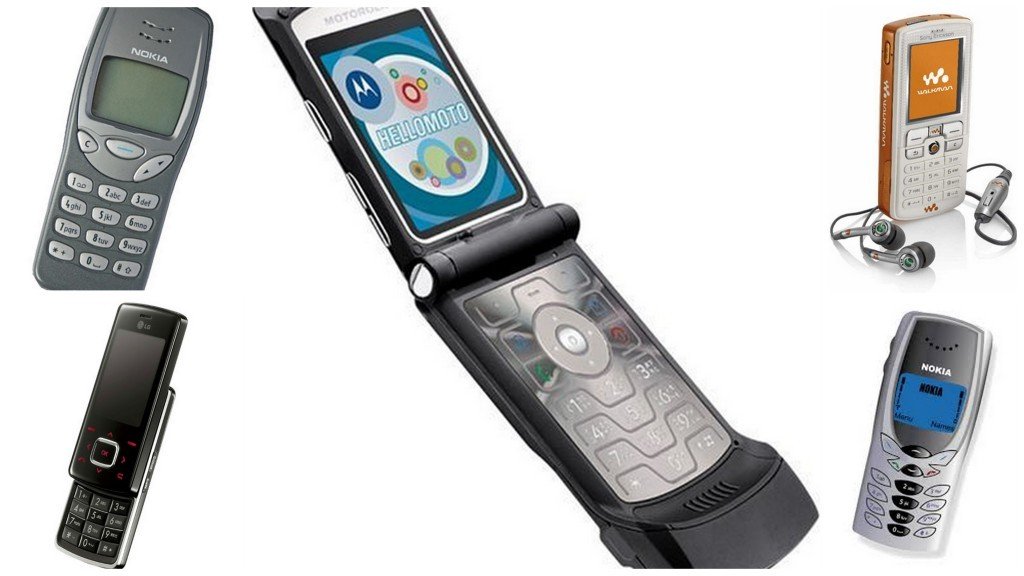 Incidentally, rumour has it that one of the first mobile (cell) phones was shaped like a dumpling.  It was, of course, made by Gnoccia.  

🤣😂🤣
Fast forward to where we are today with the smartphones like iPhone, Samsung et al.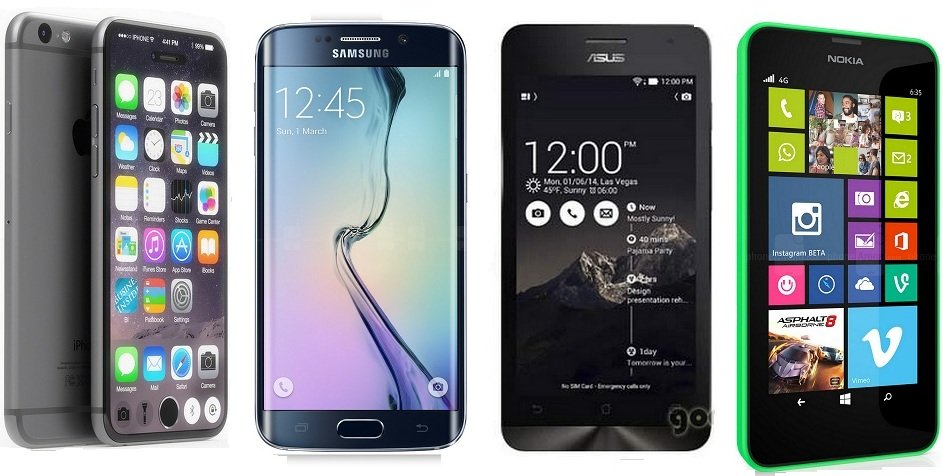 Is it then really much of a leap to visualise a future of communicator implants, typing by thought processor, and mind bending communication? That's, of course, if we're still living on a habitable planet by then.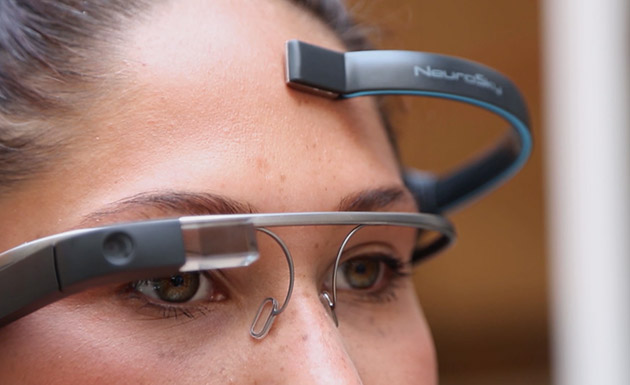 It seems that we've come a long way away from when my Auntie Jean used to take delight, on one of her Saturday night visits, in blaming "those Russian Sputniks" for "punching holes in the sky" and creating all the rainy weather. 
It only then leaves me to hope that, one day, we'll be able to escape whatever horrible situation we've gotten ourselves and our planet into with:
"Beam me up, Scotty!"
...................<<..................>>...................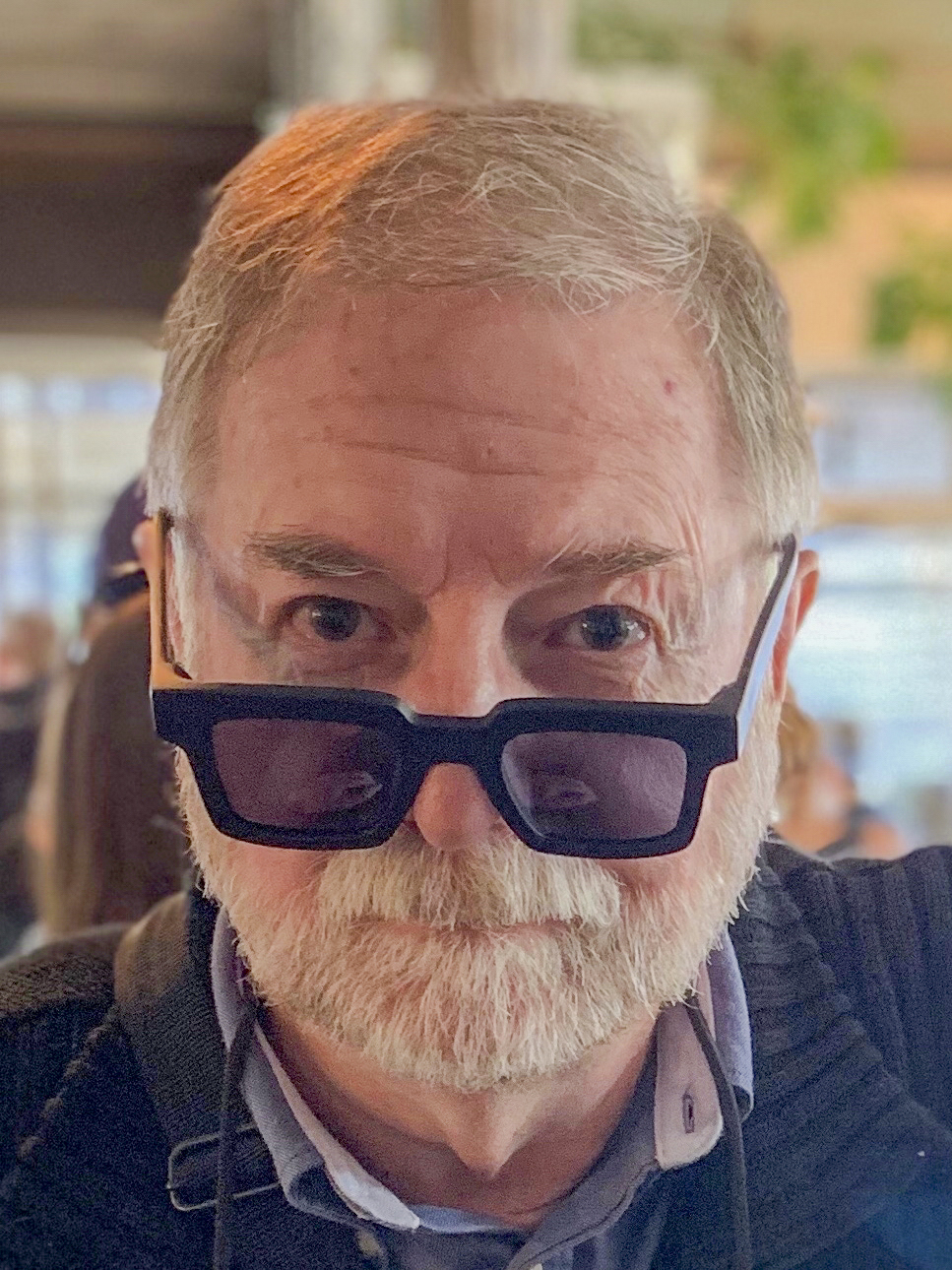 When not researching the weird or the wonderful, the comical or the cultured, the sinful or the serious, I chase my creative side, the results of which can be seen as selected photographs of my travels on my website at:
http://ken-boddie.squarespace.com
The author of the above, Ken Boddie, besides being a sometime poet and occasional writer, is an enthusiastic photographer, rarely leisure-travelling without his Canon, and loves to interact with other like-minded people with diverse interests.
Ken's three day work week (part time commitment) as a consulting engineer allows him to follow his photography interests, and to plan trips to an ever increasing list of countries and places of scenic beauty and cultural diversity.
You have no groups that fit your search