6 months ago · 1 min. reading time · visibility ~10 ·
A Special Visitor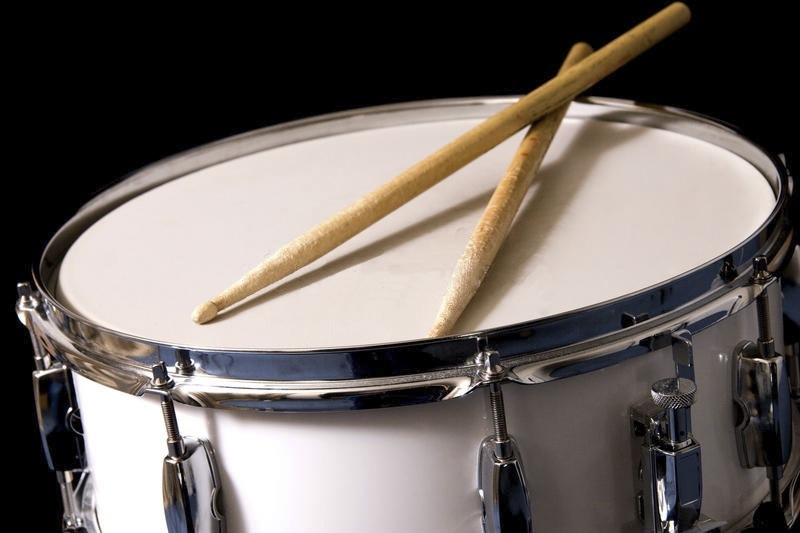 I was in my early teens and mad keen on traditional Scottish music. That night was one of many when I sat cloistered indoors, learning to play the side drum as a participant in the Boys' Brigade Pipe Band. This was to be a training ground, as it happened, for my later participation in Aberdeen city's own Grade 1 Bucksburn and District Pipe Band and my eventual appointment, during many of my later 'uni' years, as drum sergeant in the Pipes and Drums Subunit of Aberdeen University's Officers Training Corps. Certainly, bagpipe music, fiddle music and the fun and splendour of the Highland Games, and many other traditional Scottish gatherings and entertainment, was a large part of my recreational activities during my study years and, at times, took preference over pop music, with the possible exception of the Beatles and the Stones. 
That particular night, I was sitting as usual around this large table in the hall at Crimon Place, drumsticks in hand, and tapping away in earnest, and mostly in unison, along with my fellow 'would be' and 'already were' drummers, on our individual custom-made practice pads, each comprising a small rubber block set in timber. The drummers used to practice in one area, and the pipers in another (using their recorder-like reedy 'chanters'), then we'd all get together as one band, later in the evening, and upscale to our respective drums and bagpipes. 
It would've been like any other practice night, except that on this particular occasion we had a special visitor coming. Furthermore, we had been told to be on our best behaviour and had been forewarned to dress smartly and "wash behind your ears." This was a common euphemism, back in those days, for a head to toe scrub-up, when many Scots tenement houses (stone-walled, slate roofed, terraced, three or four-storey apartment blocks) didn't have proper bathrooms and we'd have to wash in the laundry or kitchen sink. If you were lucky, like we were, you lived near to the public baths, where, for a small price, you could immerse yourself in a full sized bath in its own private cubicle. What luxury life was as a young teenager. I could have a proper bath once a week, whether I needed one or not. 😂
I remember the anticipation building up as we waited nervously for our guest to arrive. It was very unusual for any visitors to come to band practice at all, never mind one of such elevated status, who had, even back then, done so much for the youth of our working class, with his special award scheme, to encourage participation in community service, the development of practical and social skills, and a sense of adventure through expedition.  Indeed, it was the last part of this scheme that got me honing my earlier fostered interests in hillwalking, rock climbing, and snow skiing, eventually climaxing in my spending most of my weekends away in the remote and high plateaued Cairngorm Mountains with various other outdoor fanatics. 
You had to be somewhat of a fanatic to take to the mountains repeatedly in Scotland, as these excursions were invariably completed in less than fine (or rather, pretty dismal) weather, the Cairngorms being prone to mist and slowly drenching drizzle on some days, and chilling wind often accompanied by rain (often driven horizontally), or even bitingly cold sleet, on other days (even in the summer months).  There were also the strikingly beautiful and all encompassing deep snow drifts in the winter months and their often associated threats of 'white-out' storms, when it was virtually impossible to see more than a few steps in front of you and difficult to differentiate 'up' from 'down'. But when the sum came out and the heather was in bloom, then standing atop one of the many 'Munros' (mountain tops of greater than 3,000 ft in height) was like no other place on earth.  Due to the majority of this deeply disected plateau formation being well above the tree line, you could see for miles and miles in any direction, so clear were the skies when cloudless and so vibrant the hues of the landscape.
After some time, word came that our special guest and his entourage had arrived in the building and the nervous tension suddenly increased tenfold. Would he come over to where we sat? What if he actually spoke to any of us? What would we say without making entire fools of ourselves? Ah, the uncertainly and needless anticipation of youth!
He was tall with sharp noble features and of overall commanding appearance, and seemed to fill up the room when he entered. The details of the next few minutes have blurred with the passage of many, many decades, but I remember at some point he came directly over to me and picked up the drum score which was in front of me (a hand written script, not unlike a musical score for any instrument, set out on a standard stave of five horizontal lines, and displaying a 'scribble', to the uninitiated, of crochet and quaver-like monotones).
His eyes twinkled, he feigned horror, and then he asked, half quizzically, half jokingly, "Can you actually understand these hieroglyphics?"
The room of course exploded with laughter and the ice was broken.  I remember blushing and I laughed, rather embarrassedly, myself, but without being able to formulate any intelligible reply, such was my awe for this impressive figure who stood in front of me and who was now laughing and joking with many of the other band members and, of course, our tutors.
Our special guest that evening was, of course, Prince Philip, the Duke of Edinburgh, whose passing has sadly just been revealed to the world.  Many have written words of praise befitting the life of this keenly interested, engaging and noble man, and many more, in the coming days and months, will pay much more befitting tributes to him than I could ever do, but, to me, he will always be the special visitor who brightened up the day of a young boy and his pals and who saw the 'hieroglyphics'. 🤔
...................<<..................>>...................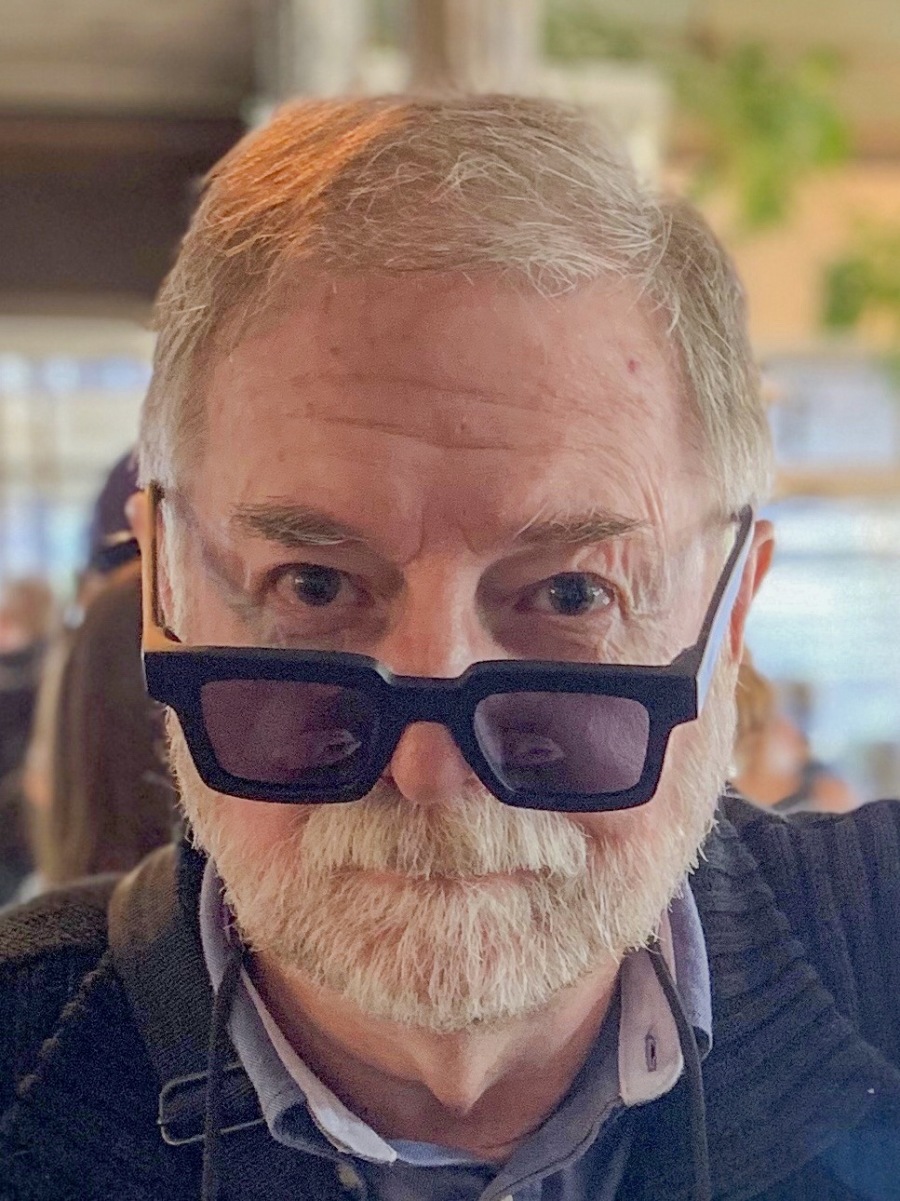 When not researching the weird or the wonderful, the comical or the cultured, the sinful or the serious, I chase my creative side, the results of which can be seen as selected photographs of my travels on my website at:
http://ken-boddie.squarespace.com/">http://ken-boddie.squarespace.com
The author of the above, Ken Boddie, besides being a sometime poet and occasional writer, is an enthusiastic photographer, rarely leisure-travelling without his Canon, and loves to interact with other like-minded people with diverse interests.
Ken's three day work week (part time commitment) as a consulting engineer allows him to follow his photography interests, and to plan trips to an ever increasing list of countries and places of scenic beauty and cultural diversity.
You have no groups that fit your search