7 months ago · 4 min. reading time · visibility ~10 ·
A Host of ... What?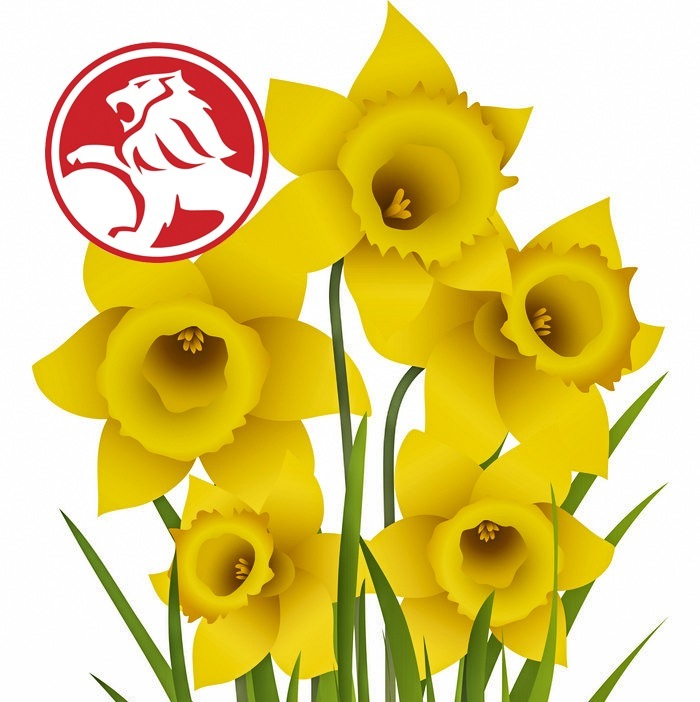 Billy Wordsworth was, and still is, a well qualified technician with a passion for history, as it happens, but more on his passion later.  He had worked throughout his whole career, until last year, for that former icon of the Australian car industry, Holden, as had his father before him and his grandfather before that. He had started in the mid eighties straight from school, on a cadetship with the then most popular Aussie producer of well sought after automobiles, and had slowly gained experience on the assembly line, followed by time spent in the warehouse in autoparts, before being fully trained under the 'bonnet' (or 'hood' to some) as an auto technician.  His was the task of keeping these remarkable machines on the road, either with a regular service, including a tune-up and lube change, or a good bang with a hammer in the right place, when they occasionally overheated in our hot summer climate. After all, any mechanic will tell you, it's not the action of banging with the hammer that's critical, but the knowledge of knowing where to bang.
After Holden paid to put him through a university degree in mechanical engineering, he was invited to join the Australian arm of GM Holden's design team, putting to good effect a combination of his recently gained design theory and the practical knowledge he had earned at the 'coal face' in greasy overalls.
Three generations of the Wordsworth Family had seen Holden grow from a harness and saddle maker (for the preferred equine mode of transport back in the day) to producing parts for motorcycle sidecars in the early 1900s, to producing some of the earliest car body parts in Australia. Eventually US based General Motors recognised Holden's potential and bought it outright in 1931.  This lead to Holden (or rather General Motors Holden Limited), backed by GM's know how, rolling out the first production Holden motor car, the 48-215, in 1948. That was the year I was still a gleam in my dad's eye (ie the year before I was rolled out of the Scottish obstetrics production line).
Then, three years later, came the first of a succession of Holden 'utes' (ie utility vehicles, or perhaps you may know this "comfort up front and work-gear in the back" as a 'pickup truck' in your part of the world). But probably most famously of all, the Holden FJ saloon car was born in 1953, starting a chain reaction that snatched the Aussie car market, so that, by 1954 and for many years afterwards, every third car on the Aussie highways and byways was a Holden. In fact, in those days, they were the transport mode of choice for all hatches, matches and dispatches.
Incidentally, 1953 was the same year that:

Nikita Khrushchev came to power in the Soviet Union (much to the delight of shoemakers over there and, no doubt, also anger management providers); 

The Korean armistice was signed (despite the constant and ongoing replay episodes of MASH); 
Sir Edmund Hillary reached the summit of Everest (trust the Kiwis to climb something just because it's there); 
Pierce Brosnan, Tim Allen, and Hulk Hogan were born (aka the Good, the Bad and the Ugly ... but don't ask me to pick which is which); and
Transistor radios (the literal 'wireless' set) and colour television sets (heralding the start of the square eyes revolution) both started to be sold in the more (or, these days, arguably less) discriminating of department stores.
Then there was the Holden FE, FC and, in 1960 or so, the FB.  Don't ask me why Holden management had absolutely no regard for alphabetical order, but, by then, Holden had a 50% command of the Aussie automobile market (ie for the mathematically challenged 1 in 2 cars on our roads was a Holden).
Now fast forward to the Kingswood, which seemed to last for decades in successive and similar models, as did the Monaro, the Torana and eventually the stately Statesman. This was followed by the superior and dynamic Commodore in 1978, and by 1984 Holden celebrated 25 years of Aussie market leadership, in spite of Ford having a major presence in, but lesser share of, the then market, and historically came overall second to Holden in total number of line honours, on the Bathurst racetrack.
But then things started to slide, as Japanese cars took over the market share and, before you know it, post 2010, Holden had lost it's leading sales place, and Australians started to loose their pride in their former signature family carrier, playboy passion wagon, mum's and dad's taxi, and both government and private industry's main motor fleet contender. 
New and competitively smaller models were introduced by the symbolic Lion Rampant giant, but came and went, along with the Australian car manufacturing industry, so that, by February 2020, Holden announced that there would be no more Australian production, no more Holden dealerships and implicitly no more Holden lion emblem car badges. But it wasn't just production costs that heralded the end of Holden. After all, both Toyota and Ford had announced in 2017 that they were ceasing local manufacture. The restyled Holden models just weren't that popular any more with mum, dad, teenage Jack and Jill, and the selectors of the various local council, state and federal government, industrial and commercial fleets. 
And so, back to Billy Wordsworth, our mechanic extraordinaire.  He lost his position with the Holden giant , when the lion lost its roar, but, as luck would have it, he's a resourceful individual and has found different employment for more money and less hours, although he's had to uproot his family and move to another city. Still, he considers himself as one of the lucky ones.  
I did mention, however, that Billy is a bit of a history enthusiast and, coupled with his sound knowledge of mechanical design and of sales and marketing procedures, all keenly developed from his initial training, many years ago, and the subsequent seeds sown in his psychy by Holden, he is using his increased free time to painstakingly work through his various personal contacts and his professional links across the internet, with the goal of finding and eventually documenting the why's and wherefores of Holden's demise.  Indeed he hopes, almost entirely on his own, to eventually be in a position to reveal the recent errors ('gaffes' he calls them) made by senior management and their 'associates' in various government departments, and the individuals ('dills' he calls them) responsible.
I wish him luck in his quest, but am less optimistic than Billy that he will end up with any tangible and clearly incriminating evidence. Better perhaps let sleeping dogs lie?
Still, history does often repeat itself, and his ancestor, William Wordsworth, may spur him to poetic justice, as you may recognise from the following: 
I wandered solely through iCloud,
That shows both buoyant sales and bills, 
When all at once I saw a crowd,
A host of Holden's gaffes and dills.with apologies to the memory of William Wordsworth (1770 - 1850) and his "I wandered lonely as a Cloud"
...................<<..................>>...................

Apologies to the Reader

It should be recognised that the characters in this post are entirely fictional, along with all implicit connections with any person, persons or organisations, real or fictional.  Furthermore, no damage was in
curred to any vehicles, or indeed to any daffodils, in the writing and preparation of this post.
...................<<..................>>...................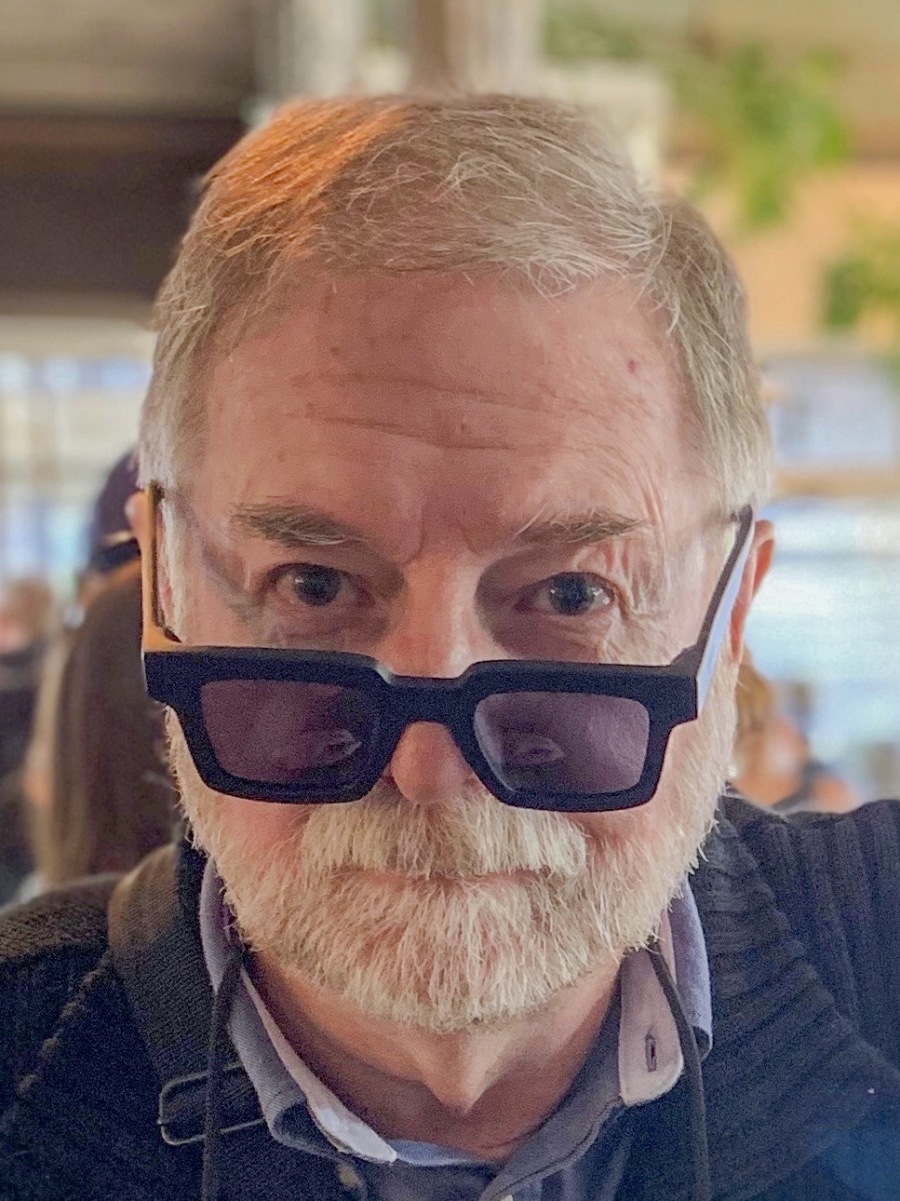 When not researching the weird or the wonderful, the comical or the cultured, the sinful or the serious, I chase my creative side, the results of which can be seen as selected photographs of my travels on my website at:
http://ken-boddie.squarespace.com
The author of the above, Ken Boddie, besides being a sometime poet and occasional writer, is an enthusiastic photographer, rarely leisure-travelling without his Canon, and loves to interact with other like-minded people with diverse interests.
Ken's three day work week (part time commitment) as a consulting engineer allows him to follow his photography interests, and to plan trips to an ever increasing list of countries and places of scenic beauty and cultural diversity.
You have no groups that fit your search