4 months ago · 6 min. reading time · visibility ~100 ·
Wish List for beBee.com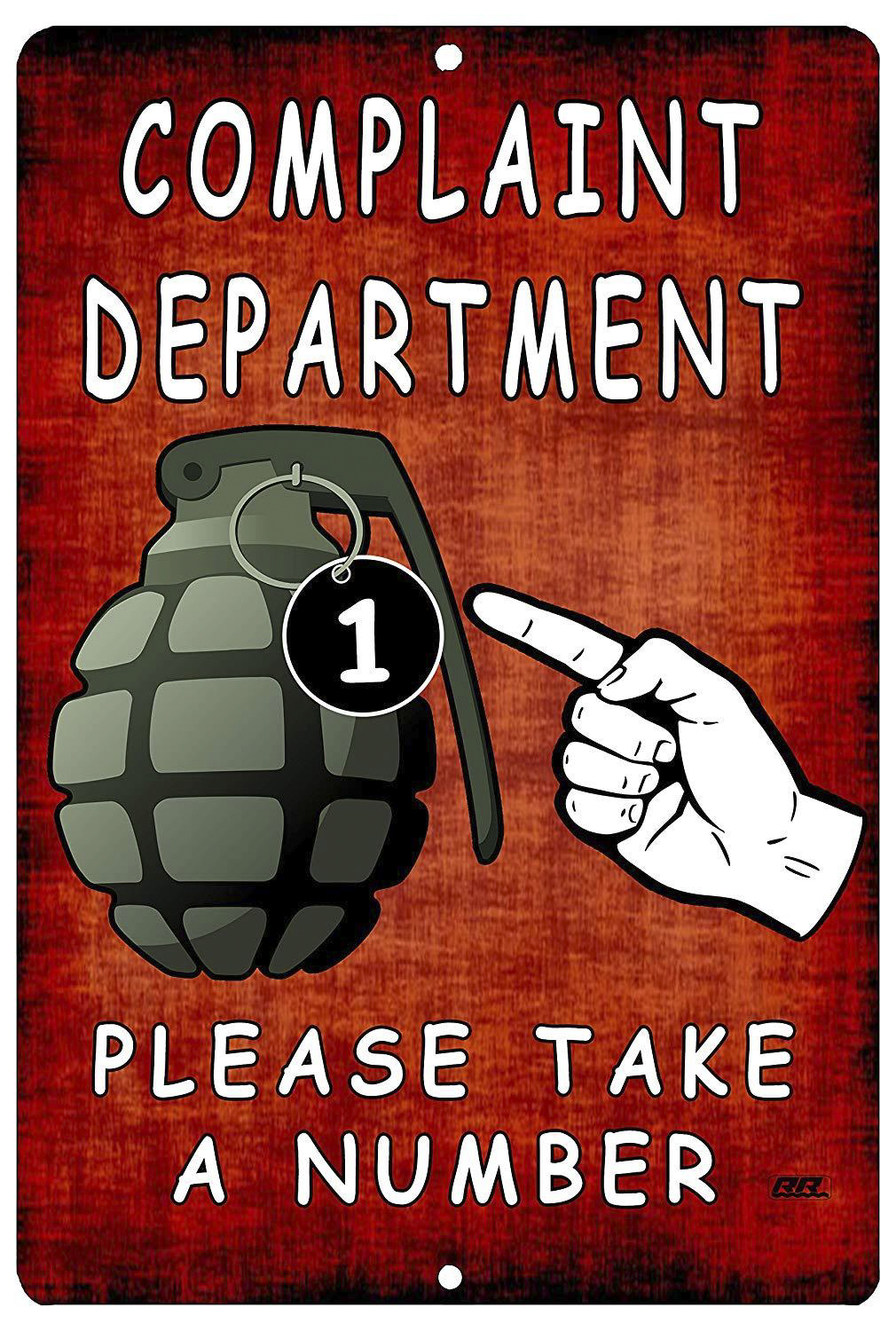 @Javier 🐝 CR  asked for feedback on additional beBee improvements, in comment #31 of this post here: 
https://it.bebee.com/producer/how-can-we-improve-bebee
I figured that my response would be too long for a condensed comment, and so, this post is designed to fit the bill, essentially comprising complaints without constraints, protestations with explanations, and suggestions with questions.
But first let me just re-iterate (from my earlier post, in imaginary consultation with Michael Bublé, here, https://au.bebee.com/producer/feeling-good-but-KkHt8GVikeEg) that the rebirth of beBee, albeit well overdue, has so many good new embellishments, such as:
We can now add photos to our comments.  ✔️
For those of you who are not on a Mac operating system, you can access Emojis readily in the comments string.  ✔️
There is no longer a limit to how many places we can publish to on beBee.  The hives may be gone but they have been replaced with groups, giving us a chance to start again with as many new groups as we can handle.  Set up a couple of your own and see how easy they are to administer.  ✔️
Our blog now has a handy history feature, showing our posts listed year by year; a handy feature for those of us who've been around since the first splash of honey in early 2016.  ✔️
We can now search our network (of followers and those we follow) by country, and now also, globally, for the geographically challenged among us.  ✔️ (by the way, if you get lost in a region while searching, jump onto your blog to reset the address, or reset your country in the network area and it'll take you back to your home address, in my case being Aussie based, au.bebee.com">au.bebee.com).
And, of course, I forgot to add previously my appreciation for the really handy 'get lost, dunderhead' troll deletion facility in the comments.
Now that's the obligatory congratulations out of the way. It's time to set up the macro mud-slinging, to sharpen up the dead meat slicer, and to call in the whinging poms.  
Here we go with a no holds barred, blunt as a bag full of wet mice, wacky but wistful wish list of what the Bard from Oz suggests we should be doing to get this show well and truly on the Formula 1 circuit, instead of ambling along in fits and starts with the dodgem cars in side-show alley.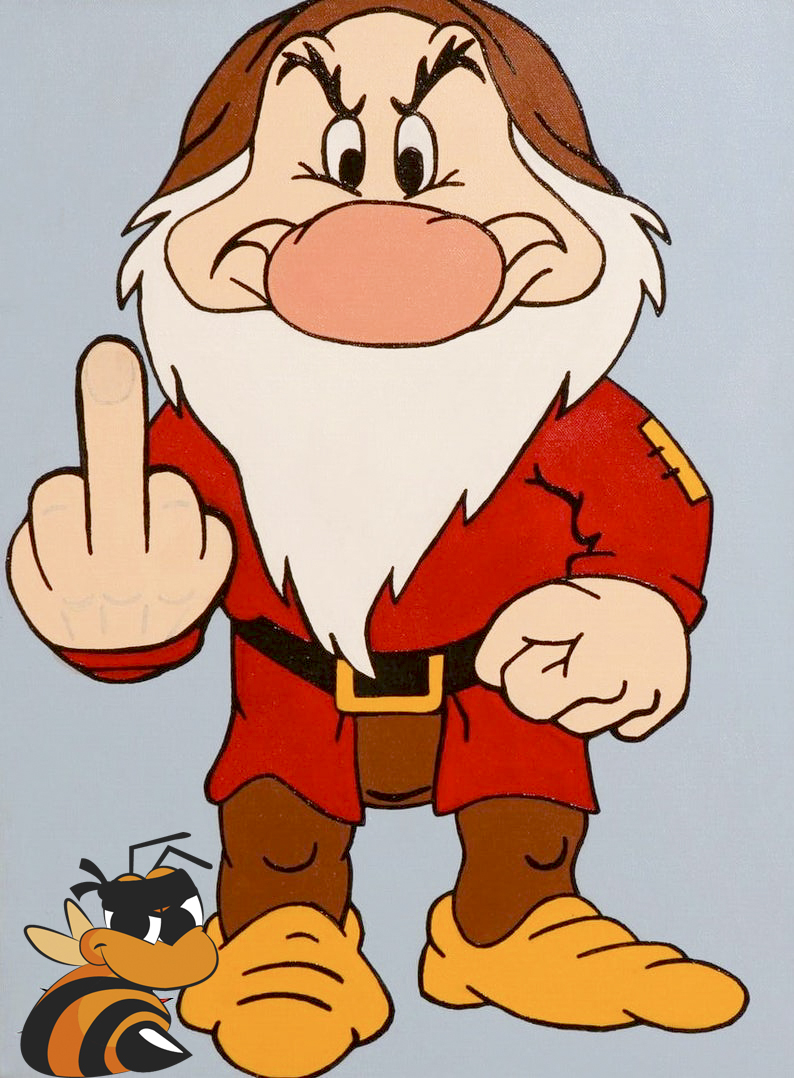 Grump # 1- Notification When We've Published
The most important thing for most writers is, I believe, to have an appreciative audience and, for many, a suitable and reliable means by which our fellow bees (in particular those we befriended) can be informed when we have completed one of our evangelically magnificent epistles, so that we can engage in a lengthy comments string, toing and froing with gay abandon (OK let's say 'happy' abandon), swopping wit and banter till we kack our pants and require lavatorial leave of absence.  We had a great notification system prior to the changing of the honey jar, but this, sadly, has gone by the wayside.  We have been promised that this will be fixed, but meanwhile, it makes me wonder how any rejarred honey depository can be launched on the market without such a primary requisite, so as to still be a 'stand-out' ahead of the other SM platforms.  
Without a lengthy and engaging comments string, there becomes little to differentiate us from the Link Tins and Defaced Books of the slap dash, thank you mam, post and run, sloppy market competition.  We should be doing everyting we can to encourage writers to write engaging posts and readers to engage with them, rather than speed read and run.
It's like selling honey in the supermarket by the spoonful and asking the customer to come back next week for the jar.  In combination with the flood of reposted old buzzes (from the disappearance of the hive system and the rush for us old  timer bees to deposit them in new groups) our new posts are being buried in a downward winding helix of historical (nay hysterical) oblivion, and may be carried out on an outgoing tide to be lost in an ocean of flotsam and jetsam.
What rubs salt in the wound here is that we had to cajole and suggest for quite some while in the original honey jar, prior to the notification system reaching an optimum state along with a decent delete facility (refer Grump # 2), and now it appears to be sadly in need of repair. Are we going backwards temporarily, or are the wheels falling off the McLaren?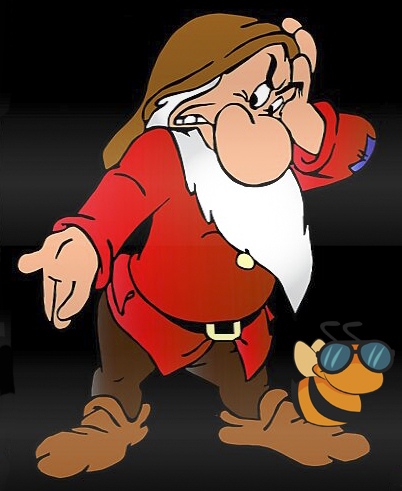 Grump # 2 - Ability to Delete Posts on our Wall
Hand in hand with Grump # 1 is a means by which we can control the display and content of our wall (or home page if you prefer).  What's the point of having an 'infinite' wall if it takes an infinite amount of time to find what we want to read on it.  Again, the Link Tins and Defaced Books of this world are great at losing articles we would love to read again (or go back and read properly) and we need to be able to differentiate ourselves from the rest of the cab ranks.  When a Ferrari comes in for service, we need to have a means of parking it in the service bay, without fear that it will disappear in a puff of smoke onto the race track. You might say that the groups are a means of holding our limousines in the service bay, but we first have to open and at least speed read a post prior to deciding whether or not to transfer it into the chosen group (service bay), and very few of us have the time to pull in all the vehicles that pass us by on a busy street, in the chance that they may require a service.
I suggest that the 'delete posts' capability be brought back, so that we can manage the size of our wall.  After all, most of us know up front that we won't be reading any posts written in Swahili or Chaucer's Middle English, and many of us have had a barrow load of posts on COVID conjecture scribblings, Trump-like poly-tick parasites parodies, marketing magnificent marvels, 'How to' listicles, and snake charmer, love spell, or other 'too rude to be good' ad-posts.
Some blissful bees may advocate a higher order censorship (by management), but I, personally, would rather have the choice to decide for myself, with my very own 'posticide' spray in the form of a delete and excrete facility. We have this now for unruly comments, thanks very much and fully appreciated @Javier 🐝 CR , so why not for posts we don't wish to read?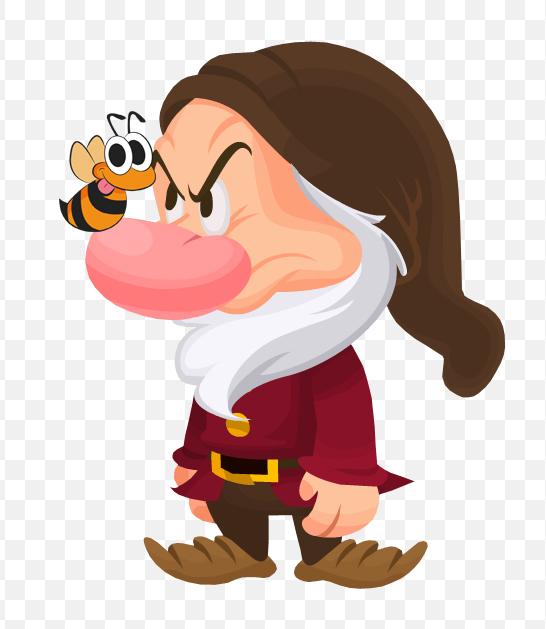 Grump # 3 - Bigger Publishing Window
This one is a no brainer for anyone who has ever tried to insert and resize photos in a blog.  The height of the publishing window, as currently made available to the poor frustrated ever increasingly more grumpy blogger, is tiny beyond belief.  
It is virtually impossible to set out illustrative photos and pictures properly, with the writer having to wait until the blog is published before seeing the finished product properly, then diving back into edit to adjust. 
This begs the question of whether or not the developer/programer, who is responsible for this oversight, has ever blogged with happy pics? Or is he or she perhaps a blogging sadist intent on fostering frustration for the faint-hearted and fish-eyed photographer?
Come on, @Javier 🐝 CR , please rally your wacky window winders and give us a decently sized draft screen to work in.
I'm currently forced to wind the text and diagrams up and down inside the diminutive offering, with which we have to work, that I'm starting to feel like a window cleaner operating through a set of Venetian blinds that are permanently locked down.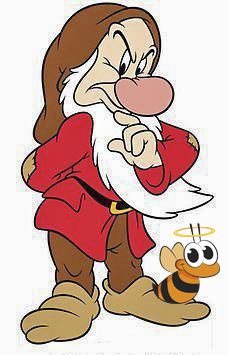 Grump # 4 - More Comprehensive Editor
This one's more of a 'pretty please' suggestion, rather than a full blown grump, as there are ways and means of getting around the limitations of the present editor, such as by working in Word (or your alternative favourite text manipulator) and then cutting and pasting into the beBee work area as a PDF or Jpeg.  I do this frequently with tables, as there is no alternative on this platform.
Perhaps we could have a means of inserting tables, highlighting text, inserting text boxes/borders, etc, such as offered by many other platforms and test editors?
This is not, however, as important as the above Grumps 1 to 3, and I, for one, am perfectly happy to carry on, for now, with the present editorial limitations, although a "Yes, we'll consider it down the line!" would be a tasty little teaser with which to tickle the taste buds of our more serious writers on this platform.
Well I guess that's it from 'Down Under' for now.  I assume that nobody will take offence at some of my above linguistically sarcastic offerings.  If so, then please blame the creator of that particularly cantankerous diminutive companion to Snow White, as depicted above.  I've been feeling a bit under the weather lately and have been having 'Disney' spells.  🤣😂🤣
...................<<..................>>...................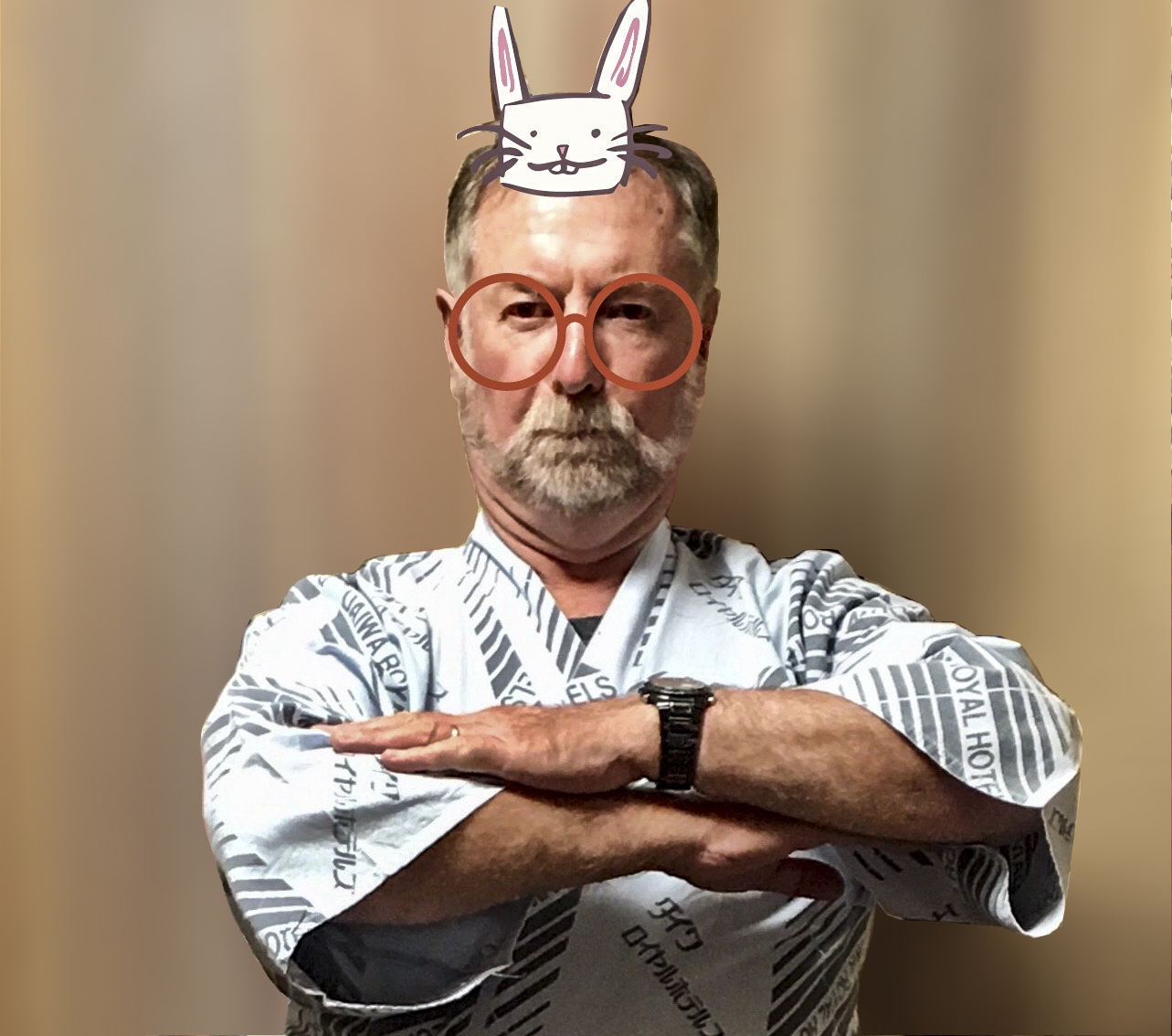 When not researching the weird or the wonderful, the comical or the cultured, the sinful or the serious, I chase my creative side, the results of which can be seen as selected photographs of my travels on my website at:
http://ken-boddie.squarespace.com/">http://ken-boddie.squarespace.com
The author of the above, Ken Boddie, besides being a sometime poet and occasional writer, is an enthusiastic photographer, rarely leisure-travelling without his Canon, and loves to interact with other like-minded people with diverse interests.
Ken's three day work week (part time commitment) as a consulting engineer allows him to follow his photography interests, and to plan trips to an ever increasing list of countries and places of scenic beauty and cultural diversity.
You have no groups that fit your search