8 months ago · 3 min. reading time · visibility 0 ·
Why I developed The Depression Relief Workbook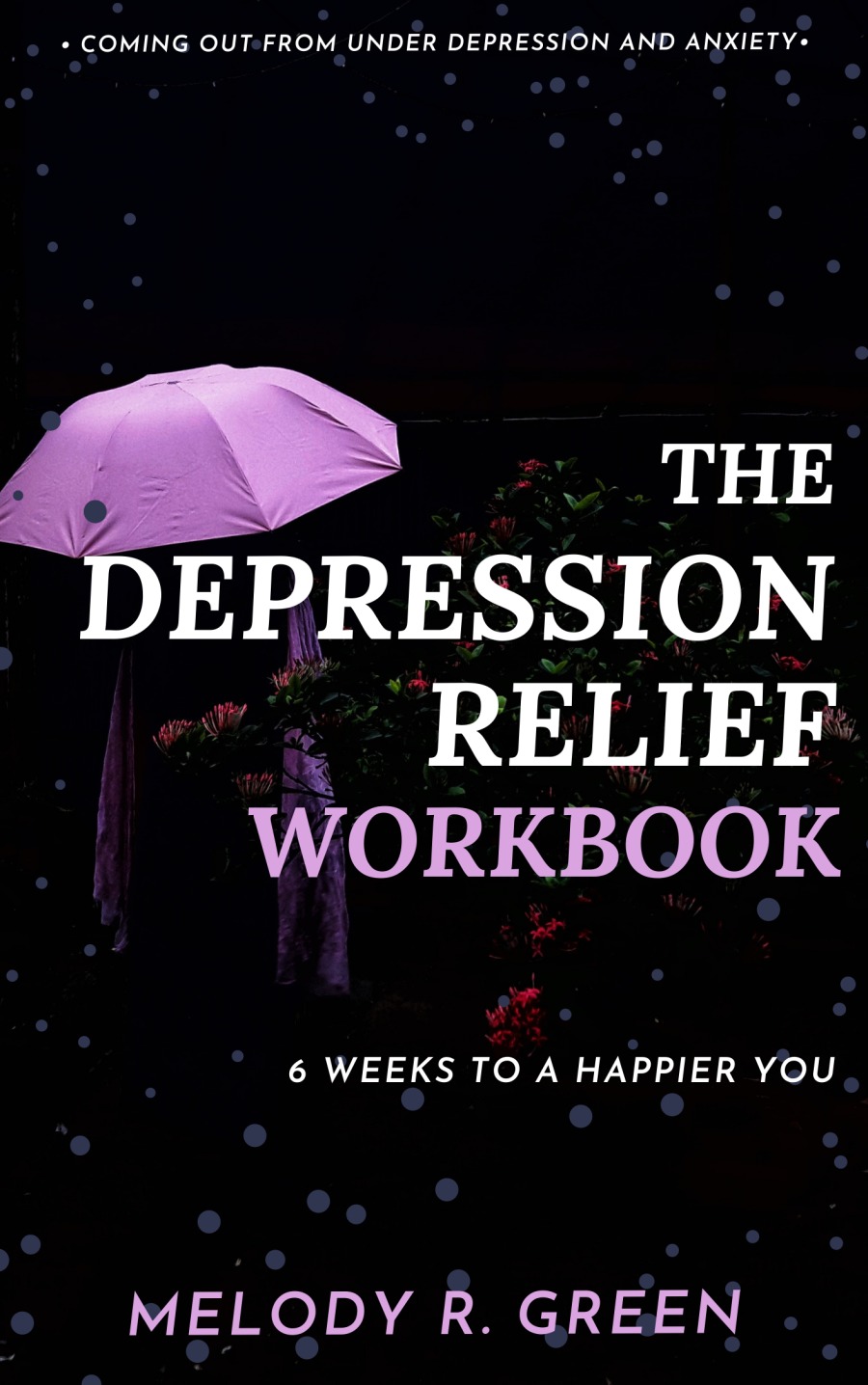 Depression is a complex and multi-faceted disorder that to my mind required an holistic approach.
My work as a colour therapist opened my eyes to the interconnection of the mind, body, heart, and spirit. What I had instinctively known was given a foundation to sit on. I learned about the endocrine system and the impact of colour. These things I felt I knew but did not have the language to explain, and with this knowledge, I began to ask questions about my emotions and how my body coped with depression. 
I began to use colour to treat my emotions and find colour supported me in ways that talking with a counsellor had not. I could use colour to build and transform my energy when it was depleted and throughout, I used myself as the guinea pig and I studied my emotional and mental responses to colour.
As I worked with colour as a therapy, I realized there was a spiritual component to depression that had not come to the surface when I spoke to counsellors. It was an "aha" moment for me to make the realization that my spirit and soul had not been included in my life choices and what I was doing in my life.
The question I kept returning to was:
What if depression is a sign I am disconnected from my soul self and the disconnection from life and others is merely a symptom of that primary disconnection?Melody R. Green
This question did not leave me but grew to a point that I decided to approach my depression from this premise and see what happened. Day by day, I started to feel better. It was slow but there was progress and I felt that I could handle a broader array of emotional responses. I started to re-frame "being depressed" into "being disconnected". What this reframing did was give me more opportunity to explore my emotions without being limited to the label called depression.
What I wanted to find out was - 
How could I reconnect and what did I need to know about my spirit, my real being, my soul self?
As is the way with Spirit when we start finding answers for our issues, Spirit sends us clients with the same problems, so the wisdom can be passed on. My clients started to feel better. Some had incremental changes while others had massive 90-degree shifts in thinking and handling their depression.
And to this day, even if my clients come to me for very different reasons, at some level, we will need to go back to a time where they felt depressed or anxious to a point that it blocked their ability to properly function in their life.
                                                                                           **********************
The Depression Relief Workbook has taken many years to put together. It has happened via trial and error as I went through my journey and helped out my clients as part of their healing journey.
I didn't wake up one morning and decide that this was THE book I wanted to write, although I did wake up after my 40th birthday and decide I wanted to be a published author – that's another story!
I have been working with various editions of this workbook as a program I use with my clients. Again, it is not that I have advertised this work in the past but it is there for my clients as they need it.
I have been very reluctant to write a book on this work as I am not a trained psychologist or psychiatrist and have found when I have worked with clients who have their own health professionals, those professionals are often aggressively dismissive of the work I do.
Occasionally I am contacted by a professional in the psych field who is curious to see who I am and what I do because they've noticed marked improvements in their clients, but I am quick to point out that these are tools I've developed to support their ongoing work with the mental health professionals and I am not in competition with them, nor would I suggest my clients stop their work with the said professional or the treatment prescribed.
The Depression Relief Workbook is not a cure. It is a tool of activities to support your mental health awareness. Having said that, I have never had a client who has not benefited from using these tools, providing they have used them consistently and properly and are willing to be curious about how they respond to them. 
Clients who do the Daily Check-In, for example, find that on days they forget, they are more likely to get into emotional slumps. While on days they use the tool properly, they can maintain a better state of wellbeing and can pinpoint when the problem arises. This is valuable information and awareness to have when it is so easy to label your emotions via a short cut and then give up finding a way to express and experience the overwhelming emotional response of a bad day.
Mental health is a multifaceted issue that often needs to take a multi-levelled approach. I hope you will see these tools as a way to assist you to manage your emotions more healthily, allowing you to enjoy your days more and feel more fulfillment in your life.
                                                 *********************************************************
If you think you are suffering from depression please consider getting help if you need it. You could try your doctor or any of the following:
Melody R. Green is an energy healer, Happy Life Mentor, and award-winning author, living in Sydney, NSW, Australia She has many tools and techniques that work to strengthen the emotional, mental, and spiritual well-being of souls, helping them to navigate the stresses and trials of living in human form in this time of uncertainty and rapid change.

You have no groups that fit your search