5 years ago · 4 min. reading time · visibility ~100 ·
Where's your coffee been?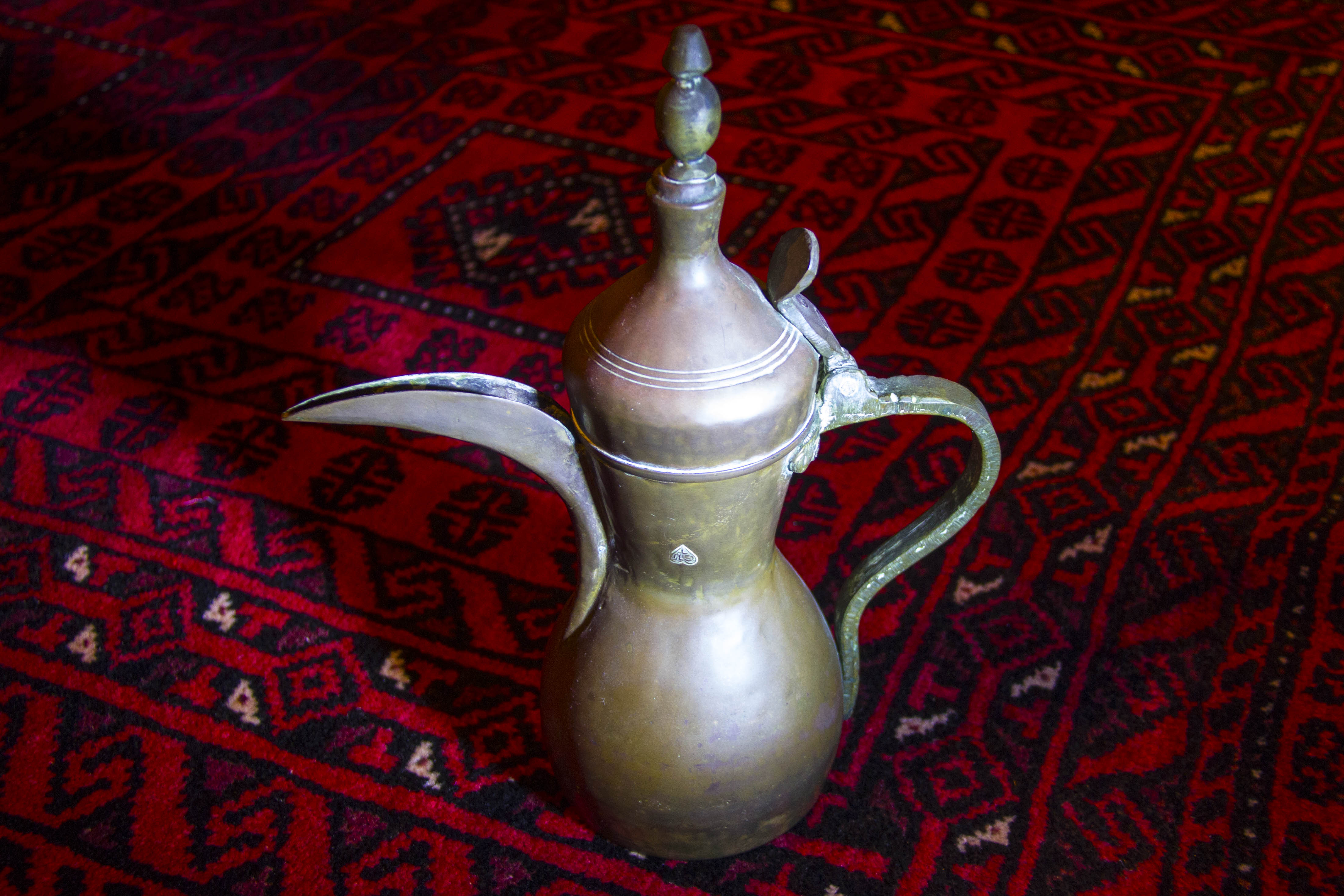 Here in Australia, we tend to take our 'over the counter' coffee as a given, and most of our coffee aficionados (i.e. almost all of us) expect to be able to buy, in almost any coffee shop, a good (no, excellent) cup of espresso coffee, served up by a well-trained barista, using a well-maintained and cleaned, shining, steaming, coffee bean grinding, marvel of an espresso machine. The most popularly drunk coffees in our Aussie cafe culture are milk based and sold as either a flat white, cappuccino, or caffe latte (reportedly comprising 82% of our cafe coffee orders), with an assortment of 'fringe order' drinks making up the balance (e.g. long or short black, long or short macchiato, vienna, ristretto, and various mocha or chocolate drinks).
Personally, my once a day indulgence, come hell or high water, is a flat white (in a mug not a cup, single shot, one sugar, full cream milk).
But today's coffee is a far fetch from the coffee reportedly first discovered in the eleventh century in Ethiopia, then exported to Yemen, onto Istanbul, Venice, Marseilles, Paris, Vienna, London, then, in the late seventeenth century, to America.
OK, guys, don't fall asleep on me! Grab a cup of coffee! Stay with me!
Every once in a while, while indulging in my daily treat, I'll think back to when I was originally introduced to a quite different coffee (or rather Arabic 'qahwah') culture by bedouin nomads, in the 1970s, when I was London based and tripping to and from the Middle East on a regular basis (some 80% of the time).
Back then I would find myself, more often than not, in the desert somewhere, driving around in an open topped Landcruiser or Landrover, across the coastal sabkha salt flats, or the majestic high dune country, in remote areas of Kuwait, Qatar, Abu Dhabi, Dubai, or Saudi Arabia, taking soil samples for later laboratory testing. In retrospect, these days were special. I was fortunate enough to visit these countries when much of the initial 'western' infrastructure was still being constructed, well before the days of spectacular multi-story complexes, freeways, shopping malls, indoor man-made snow ski runs, and tourism.
But most of all, I remember the hospitality of the bedouin desert dwellers, in stark contrast to the disassociation of the nouveau rich, oil boosted, city dwellers who were, by and large, our clients.
I fondly remember my excitement every time I encountered, in my sampling jaunts, dark goatskin tents, typically the size of a small wedding marquee, with a scattering of camels, hobbled or tethered nearby, even then more as a status symbol than a mode of transport, which was, like mine, a four wheel drive vehicle. I would invariably be flagged down as I approached the encampment, by some gaunt figure dressed in flowing robes, and invited to join the male occupants indoors out of the blazing desert sun.
Inside, the sandy ground was covered in a scattering of well worn woollen carpets, predominantly red and black in colour, intricately handwoven in almost faultless patterns (not entirely faultless, as only Allah is perfect), the kind that sold for a small fortune back in London as Persian or Turkish rugs. Here, cups of strong black coffee were drunk, thick as tar and silty on the tongue, freshly brewed on a camp fire and poured from a large copper (or possibly brass) long spouted traditional pot into small, white, handleless, porcelain cups. I quickly learned the etiquette of always stopping to accept their hospitality, never pointing my hands or feet at anyone, and, most importantly of all, 
You must accept a minimum of three cups, one after the other, and then (and only then) may you indicate you have had enough, by turning the empty cup upside down, while gently shaking it from side to side and saying "shukran" (thank you).
I spoke little or no Arabic and the nomads no English, but this didn't inhibit conversation, which was invariably animated by hand gestures and occasional hilarity. I was fascinated by their traditional robes, and by the 'keffiyah' head-dress, often checkered red and white, and held in place on the crown of the head by an 'agal' or circlet of thick black rope. I also remember how we young brash foreigners, when socialising back home in the big smoke, would somewhat irreverently refer to this typical arabic headwear as the 'dish towel and fan belt'. 
Back in London, in between trips, I tried to re-ignite the special coffee experience by inviting guests to partake, after dinner, in Arabic coffee (or Turkish coffee as many preferred to call it back then). The finely ground rich black powder, which I had bought as a blend in the souk (or bazaar) before flying back, was often flavoured with ground cardamon seed. I would make the thick silty brew using a small stainless steel long handled utensil, over the gas stove. The taste, smell  and consistency of the liquid were similar, but the magic of the desert was missing, and this suburban routine only made me long to return to the shifting sands, to mingle with those colourfully dressed, hawk-eyed aboriginals, with their haunting features, and dry, crinkled skin, burnt black from years of exposure to the blazing sun and blinding wind storms. 
Life was much simpler then and our world a bigger place, full of wondrous sites to explore and uniquely different people, waiting to stretch out a hand in greeting.
...............................................................................................
When not analysing consulting issues, or reminiscing about the past, I chase my creative side, the results of which can be seen as selected photographs of my travels on my website at:
http://ken-boddie.squarespace.com/">http://ken-boddie.squarespace.com 
The author of the above, Ken Boddie, besides being a consulting engineer, is an enthusiastic photographer, rarely leisure-travelling without his Canon, and loves to interact with other like-minded photographers and people with an artistic background.
Ken's three day work week (part time commitment) as a consulting engineer allows him to follow his photography interests, and to plan trips to an ever increasing list of countries and places of scenic beauty and cultural diversity.
"
You have no groups that fit your search