7 months ago · 2 min. reading time · visibility ~10 ·
When Worry and Anxiety Stop You from Living the Life of Your Dreams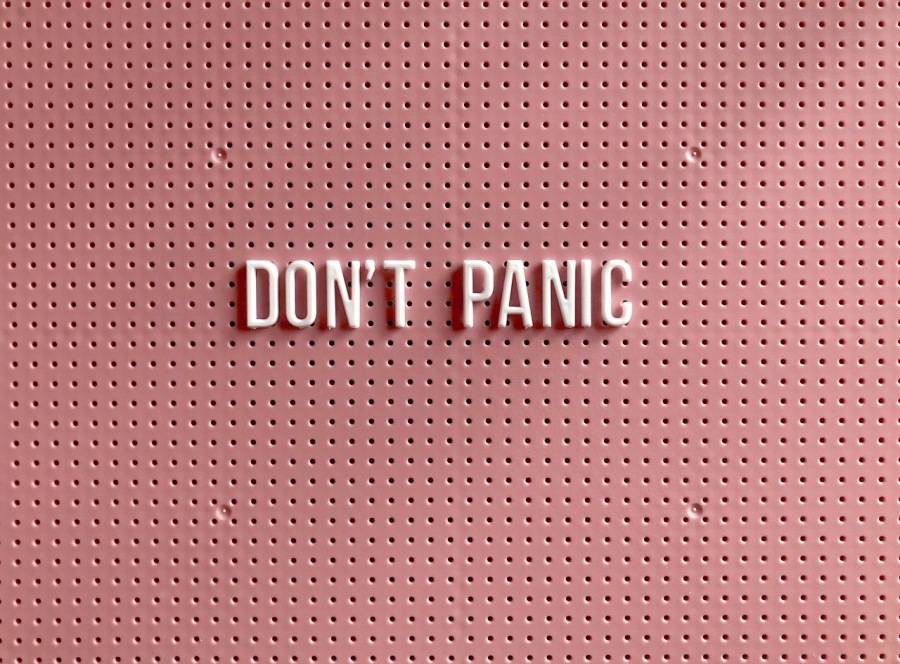 To hear my family speak I was a brash, overly-confident, loud child and totally unladylike. 
But the reality was quite different from that.  Inside I was an introverted, shy girl who had been sufficiently bullied as a migrant because of the way she spoke, and yet my singing talent shone over and above a whole school of students, even those older than me.
The first time I sang in public was at my school assembly. I stood in my seat in the front row facing the teachers who were sat on the stage, my face burning red with embarrassment, my back to the students, using a voice that refused to be silenced even by fear, soaring over my 1500 strong peers, bouncing off the walls. No microphone required.
From the first note, the teachers were shockingly silenced, all eyes on me. Every time a teacher saw me that day they commented on the voice that came out of the overweight, pubescent, ugly duckling I was, and because I'd been brought up properly, I mumbled a thank you.
As I progressed with singing lessons, learned how to control my voice, and increase my musical repertoire, I found myself having to overcome my stage fright and embarrassment. I discovered if I could submerge myself in a character and costume, my nerves disappeared but if I performed as "myself" they were harder to control.
I got used to spending time to "prep myself" before my performance and time after the performance to calm down from the adrenalin running my system.
When I was 17 I entered speech competitions at a local Eisteddfod. I was fine until the time I walked on stage. My mind went blank and I simply stood frozen, without a word coming out of my mouth. Finally, the adjudicator prompted me and I heard beyond the anxiety of my mind, picked up the line, and managed to finish the performance. While the adjudicator docked points off for the imperfect performance she still gave me first place, mentioning that nerves and forgetting lines were part of the actor's lot and unless a soliloquy, other actors would feed me my lines until I got back into the swing of the performance.
As the years progressed I worked professionally as a singer and actor in two countries, but the more professional work I got the higher the anxiety became... and eventually the stress was too much and I refused to audition and gave up my musical career at 29.
There is no doubt that I learned a lot about public performance as a result of my career and so in later years when I was required to speak in public situations I managed to bluff my way through. 
There were other places though where this anxiety showed itself. Exams and meeting new people in social situations.
Both forms of anxiety crippled me and stopped me from reaching my fullest potential. 
Now many years later, I've developed tools to help myself and others overcome this anxiety and they are part of a new program I offer called Circuit Breaker. In this program, I offer 20 plus tools you can learn. At the end of the program, you will have learned which selection of these tools works best for you and then use them as support for those anxious moments. This puts you in control of your anxiety not your anxiety in charge of you... imagine how that would feel?
From my own experience and those of many of my clients... fantastic!

#anxiety #performanceanxiety #socialanxiety #examanxiety #empath #introvert #mentalhealth #emotionalwellbeing #toolsformentalhealth #thehappylifementor #melodyrgreenbooks

If you think you are suffering from depression please consider getting help if you need it. You could try your doctor or any of the following:
Melody R. Green is an energy healer, Happy Life Mentor, and award-winning author, living in Sydney, NSW, Australia She has many tools and techniques that work to strengthen the emotional, mental, and spiritual well-being of souls, helping them to navigate the stresses and trials of living in human form in this time of uncertainty and rapid change.
You have no groups that fit your search