4 years ago · 3 min. reading time · visibility 0 ·
Wet, Wet, Wet!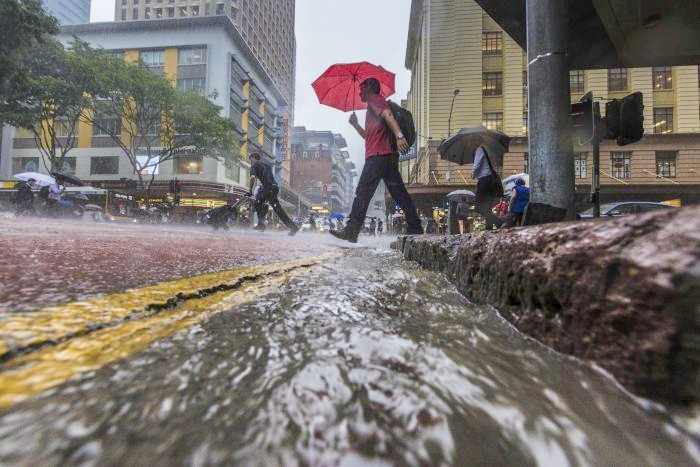 Brisbane was, in effect, closed for business today. Our State Premier, bless her, closed us down mid-morning and 'suggested' that we all GO HOME. 👉
On other occasions, we might shower her with floral tributes, and even merrily voice our approbation, acclamation and commendation, at any unexpected opportunity to take a day off work. But this wet, dark, dismal, endless rain had literally dampened our spirits.  We therefore dragged our tails into our respective cars, trains, buses, and even bicycles, and made our not-so-merry way home, amid a brigade of brollies.
Closure and battening down the hatches was, we were informed pleadingly, in order to avoid further traffic mayhem on the already rain-ponded streets and thoroughfares, and to minimise later delay, frustration and accidents, as low-lying sections of roads and railways went under.  This also freed up the main transport arteries for access by emergency services.  An excellent decision and one which most organisations imposed on their workforce readily.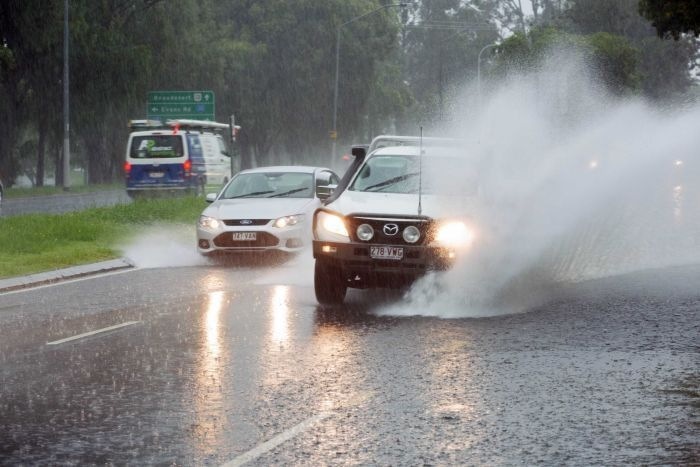 And so, while some in the outer suburbs enjoyed the rush of turbulent water down their streets;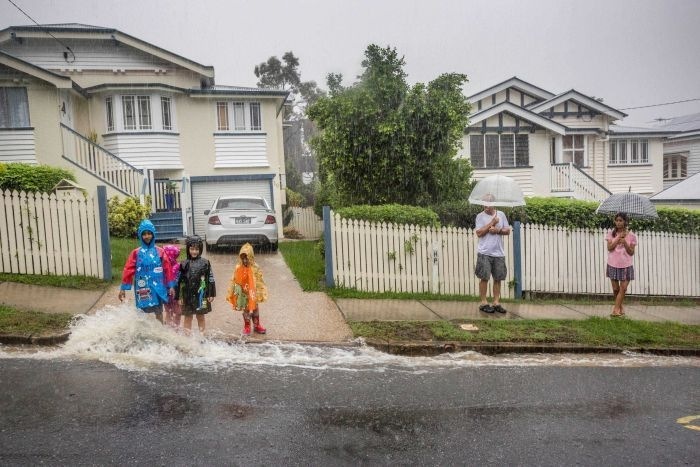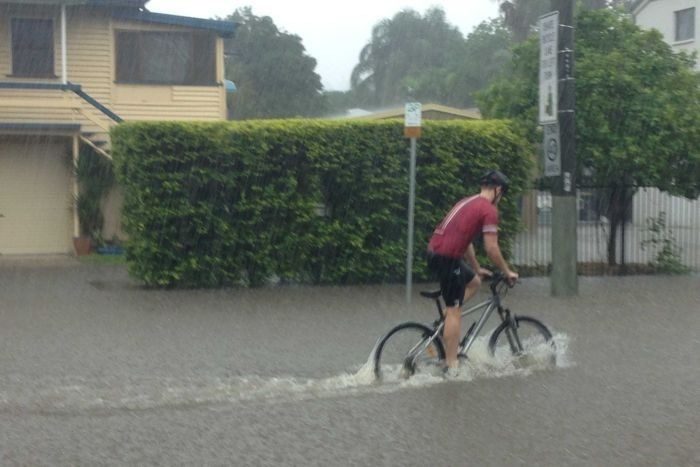 others were in dismay at another round of flooding across the River City.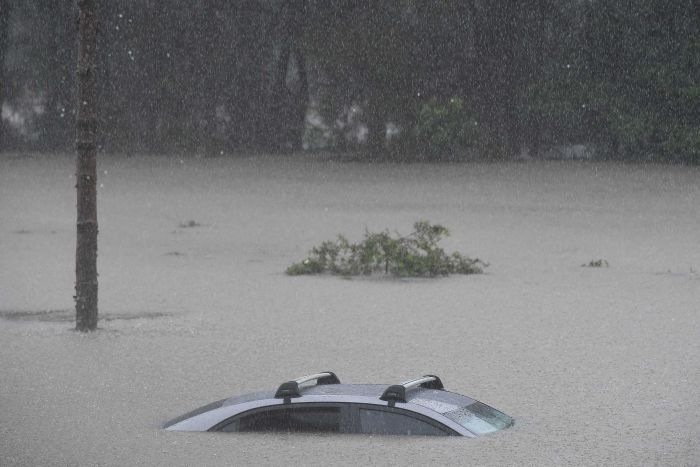 Cyclone Debbie (a seemingly harmless but misleadingly attractive name), only one or two days previously, had come ashore in North Queensland, a two day drive to the north of Brisbane, severely battering the Whitsunday Islands, Airlie Beach, Proserpine, and surrounding areas; but, as the weather cleared and these rural communities woke to see the destruction and start to count the cost of the long, often soul-destroying tidy-up, Debbie had not eased her fury.
Now, relabelled as a tropical low pressure system, she was advancing across South-East Queensland, and when her wet tail hit Brisbane it still had plenty sting. Hell indeed hath no fury like this woman scorned.
Parts of the Greater Brisbane region had over 400mm (16 inches) of rain in 24 hours and others over 100mm (4 inches) in a few hours. The drains just can't cope and so creeks and streams burst their banks, and streets, backyards and whole blocks become swimming pools.  Drivers become impatient and try to run the gauntlet of the swollen roads, only to come to a halt mid-stream and, if they are fortunate, are rescued by the ever more patient State Emergency Service workers.  
This is in spite of the much publicised slogan: 
If it's flooded, forget it!
Nevertheless, we are a resilient bunch, we Queenslanders. One thing we've learned to do is tidy up after a storm and to pitch in and help out our mates, whether they ask for it or not, and whether we know them or not. You see, in the Land Down-Under, it's either a drought or a flood, and when it rains ... it pours. Cyclones and their remnant offspring may test our indomitable spirit, but, in the end we know
She'll be right, mate!  She'll be right!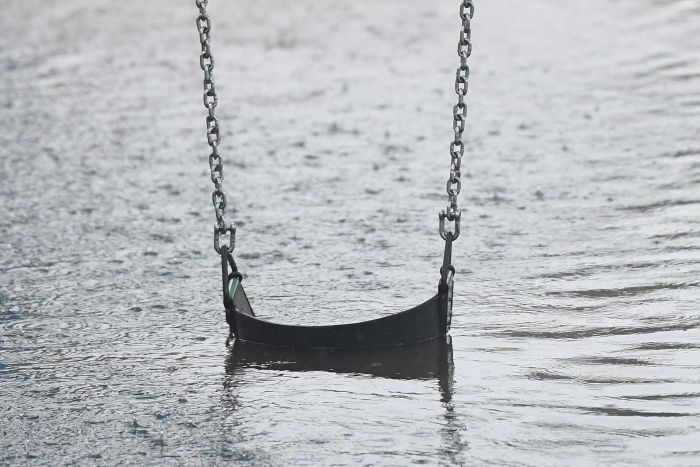 ...................<<..................>>...................

All Photographs, on this occasion, were borrowed from a long list of 'telling snaps' depicting today's action, and listed on the ABC News website. These press photographers, or unaffiliated free agents, were out there risking their equipment, while the rest of us were trying to keep dry indoors. 
...................<<..................>>...................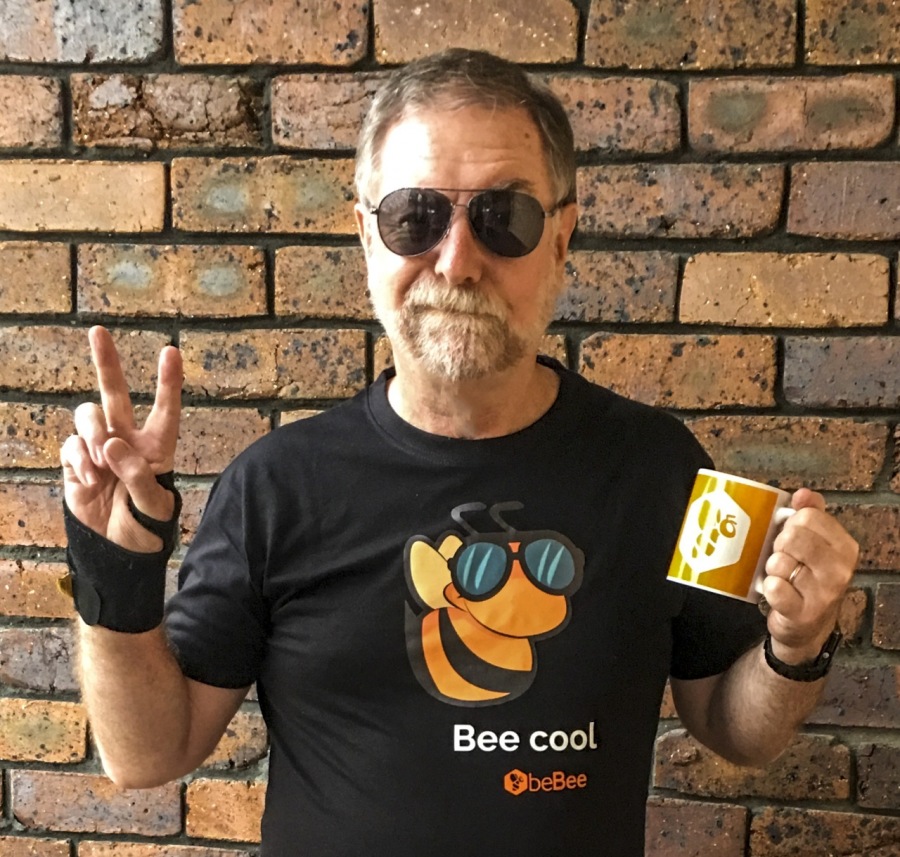 When not researching the weird or the wonderful, the comical or the cultured, the sinful or the serious, I chase my creative side, the results of which can be seen as selected photographs of my travels on my website at:
http://ken-boddie.squarespace.com
The author of the above, Ken Boddie, besides being a sometime poet and occasional writer, is an enthusiastic photographer, rarely leisure-travelling without his Canon, and loves to interact with other like-minded people with diverse interests.
Ken's three day work week (part time commitment) as a consulting engineer allows him to follow his photography interests, and to plan trips to an ever increasing list of countries and places of scenic beauty and cultural diversity.
""""""""