4 years ago · 2 min. reading time · visibility ~10 ·
R U OK? 3 words for Suicide Prevention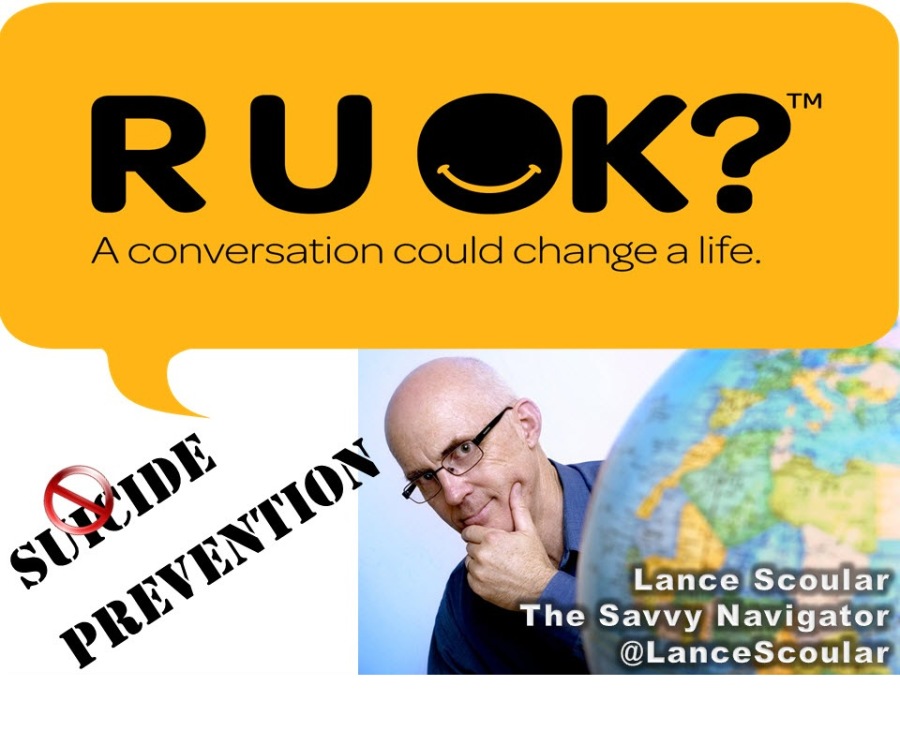 Today is the 14th September 2017 as I write this.

And it is RU OK? Day in Australia.
I have written about this day, on this day, back in 2014 on LinkedIn and last year, 2016, on beBee.
And the reason I am doing so again today is that yesterday I came across an article on beBee titled:
"Is suicide the only way? You are worth more than what the system requires of you!"

by Fatima Williams
A very emotive story.
I was also aware that RU OK Day was almost upon us.
(I have purposefully NOT put the links the aforementioned articles – I will do so further down the page)
Just after midnight this morning I found myself awake and thinking of R U OK Day over the last few years and became very sad.
Why?
Because tomorrow, Friday, we are heading off to Wombeyan Caves for our annual long weekend with friends and family, which will be enjoyable.

BUT three young ones will not be there.
They took their own lives some years back. And that is sad, extremely sad.
So I got out of bed and walked a few steps to my home office and created a video.
It was OK, BUT.
It was mourning their passing.

I wanted to do something more positive, dedicated to their memory. So I scrapped that idea and searched my computer's hard drive with "RUOK" and found a number of articles, graphics and PowerPoint's.
And then I remembered I had produced a Snapchat Story last year with a PowerPoint converted to Portrait mode.
So I decided to create a YouTube video using the RU OK? PowerPoint to suggest to people how they can have a conversation that could save a life.
So here it is, with a Run Time of 5:39 min and below the video are relevant links, should you wish to check them out:
R U OK? 3 words for Suicide Prevention

LINKS:
Is suicide the only way? You are worth more than what the system requires of you!
by Fatima Williams.
Zemblanity, Suicide and My Family - R U OK? LinkedIn 2014
Zemblanity + Family and the Word We Fear To Speak beBee 2016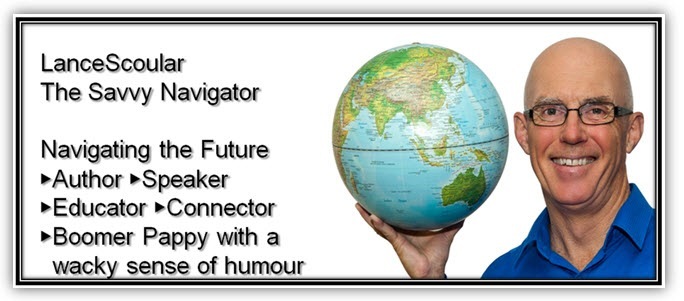 beBee Profile https://www.bebee.com/bee/lancescoular
beBee Producer https://www.bebee.com/@lancescoular
Twitter: http://twitter.com/LanceScoular
LinkedIn: http://www.linkedin.com/in/lancescoular
Snapchat: https://www.snapchat.com/add/LanceScoular
Learn about the history of beBee, the social platform for creating, showcasing and sharing your personal brand, born in February 7th, 2015...
New to beBee? check out the beBee guide index:
How-to posts, tips and more step-by-step information about beBee:
http://blog.bebee.com/en/bebee-guide/bebee-guide-index
""""
You have no groups that fit your search