4 months ago · 4 min. reading time · visibility ~100 ·
Porsh, Porshuh, or Just Too Damned Posh?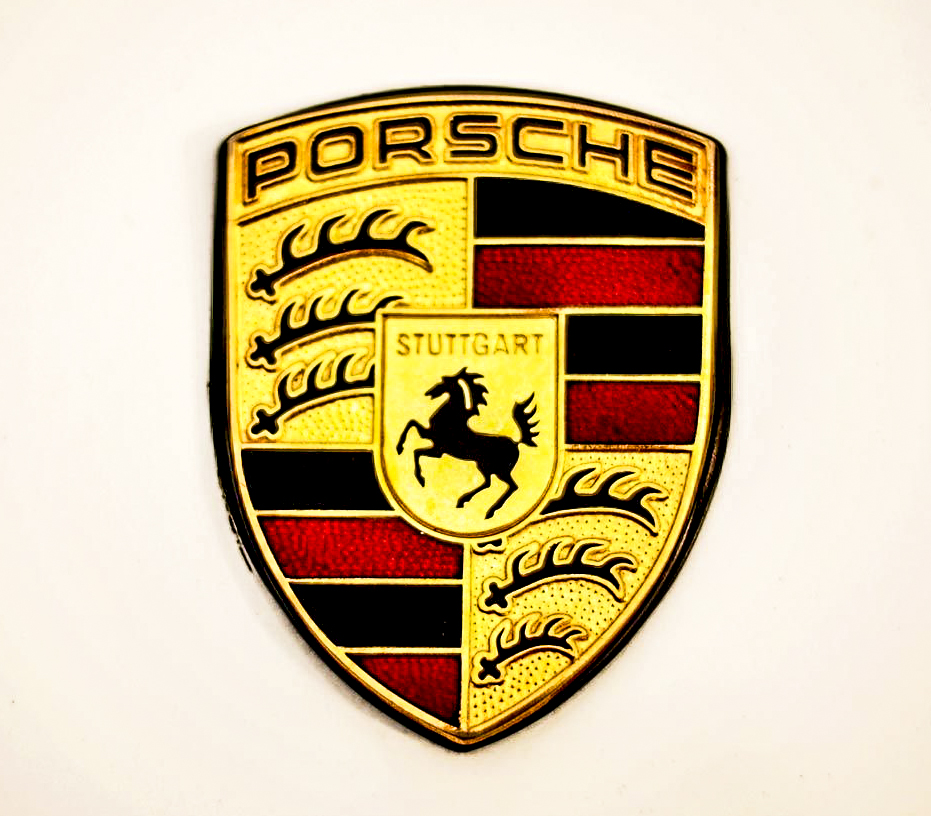 I opened my Friday edition of 'The Australian' broadsheet newspaper.  This hard copy print is something I rarely purchase due in part to today's 'modern' era flood of digitised news by various SM platforms, newsletters and unsubscribed sneaky brainwashing articles, poorly disguised as on line ads. And then there's the attention-seeking background noise of breakfast TV or the wake-up radio alarm news-spit and the drive-to-work accompaniment of the car radio chat news.
Getting back to print and The Australian, I opened the somewhat padded out, end-of-work-week, Friday version, purchased from the local newsagency during my early morning sojourn to the local shops for .. well that's another story … and out popped a glossy mag featuring glossy fashion, glossy art and the glossy plastic world of non-reality. But as I stooped to retrieve said glossy mag from the kitchen floor (where it had surreptitiously slid beneath the bird's cage) and to place it somewhat irreverently into the recycling bin, I noticed that it had a glossy companion on top of it, grabbing the attention of Poops, my curious cockatiel, who is always attracted to the colours of the various 'news' items (and I use the term loosely) with which I line the bottom of her cage and the floor around it.
The glossy companion turned out to be an A3 sized, twice folded, presentation by Porsche Australia.  I opened the folds to expose the captivating image (see below), heralding the septuagennial jubilee of Australia's love affair with the products of one Ferry Porsche, as distributed solely back in the 1950s by one Norman Hamilton. By the way, is it just me, or does this pic cry out for the caption "coat hanger meets collectible cars"?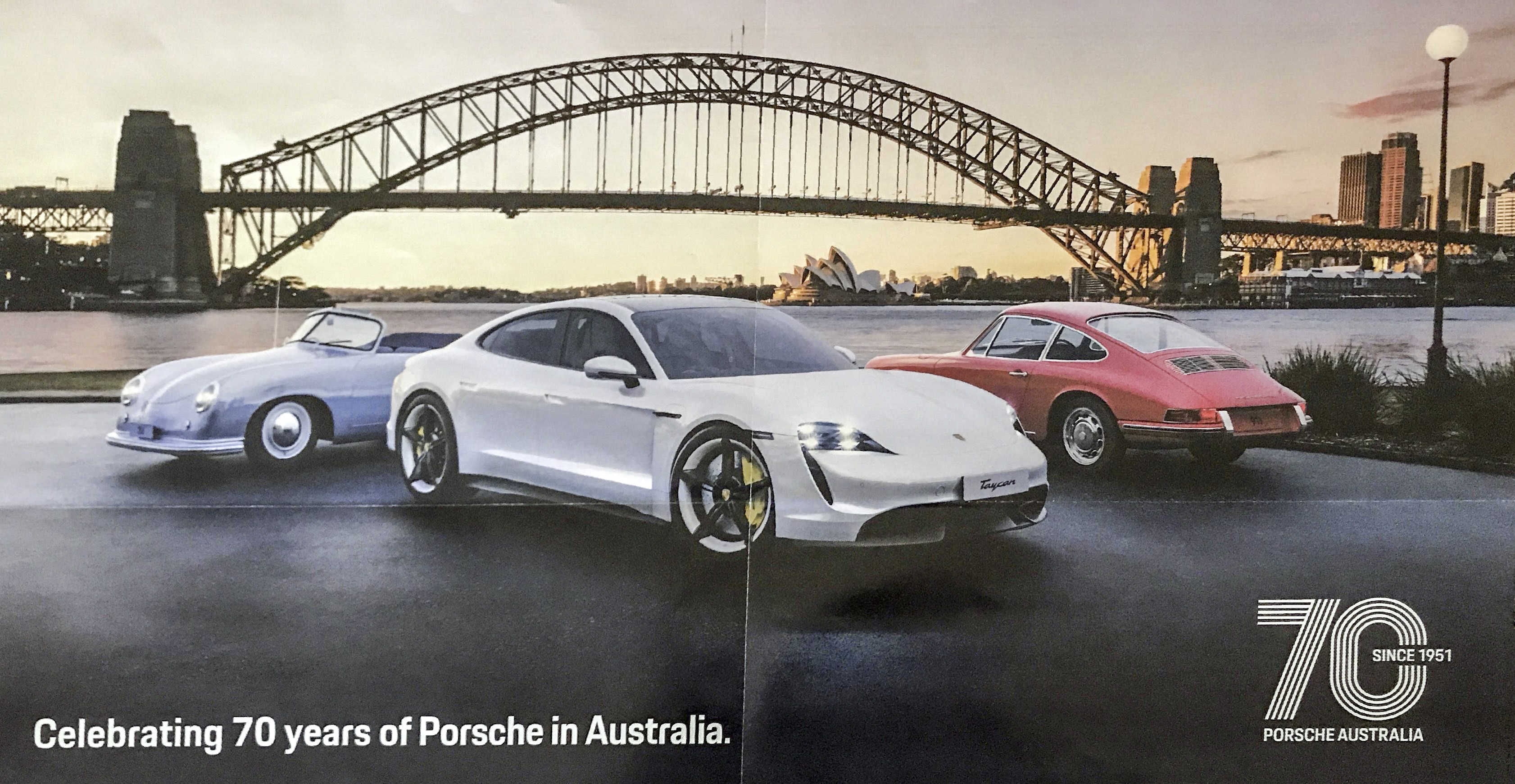 My foggy, befuddled, yet to wake up, subconscious thought processor immediately went into cruise control and commenced pestering my awakening, almost conscious, cranium protected, analytical processor with unanswered questions like:
Do you pronounce it 'Porsh' or 'Porshuh'?
Is this mean machine just one of those paltry pacesetting products for mere meagre males with penis problems in the panda pad? and
If you have to ask the price, then can you really afford it?
But something other than banal crude humour was also stirring in my mind's eye, no doubt given appetite by the sexy sleek lines captured by the many historic photos of magnificently manufactured mobility, displayed on the reverse side of this jubilee version informative ad for the black stallion from 'Stuttgart' (which seemingly means 'horse stud' in German).   
Here, set out in four A4 continuums of full colour, was all the man (or woman) with a passion for fast cars, fast bedside companions and no inhibitions or controls whatsoever with budget, needs to know about Australia's historic wet dream for this powerful, long nosed, rear engined, head turning, wow-wagon:
1950s - The love affair commenced, here in Oz, in 1951, when Melbourne's Norman Hamilton secured the Australasian distribution rights. Only four months later the 356 Coupe and the 356 Cabriolet (see below) were in town, comprising the world's first right hand drive versions.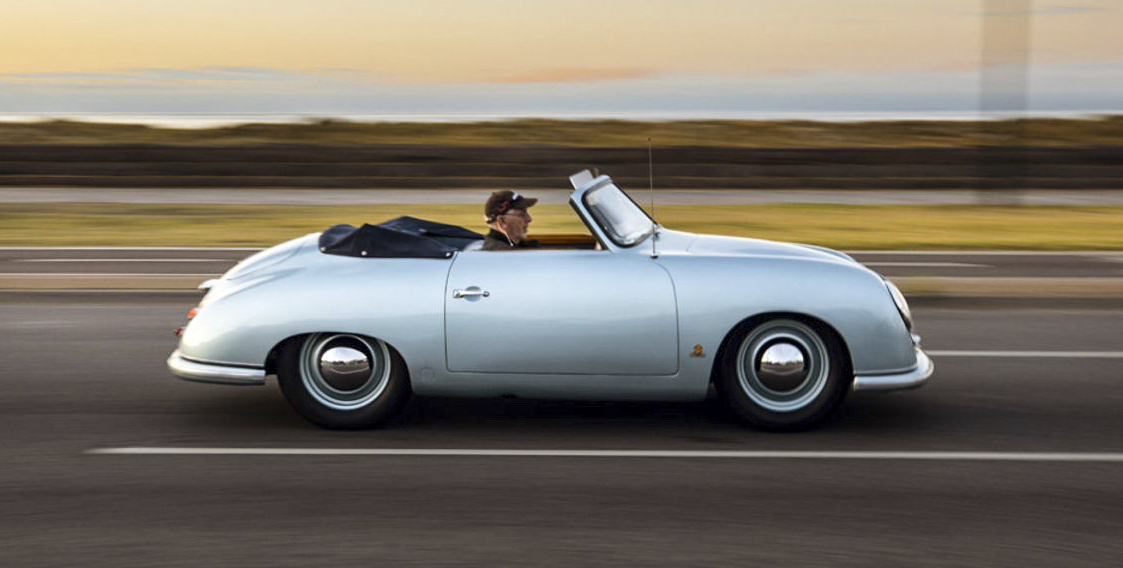 1960s - The first Australian Porsche Club was formed in Sydney in 1963, then, in 1965, the 911 arrived to the delight of a new range of fanatical Aussies, who persist to this day, drooling over various splendid later versions (see below).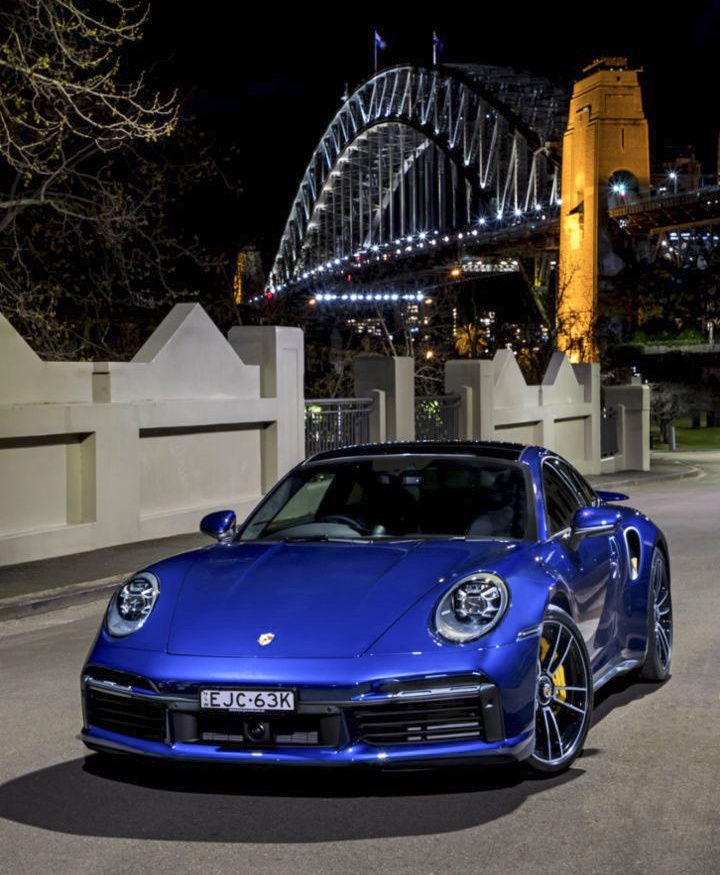 1970s - This is the decade that the front-engined four-cylinder 924 (see below in red) was rolled out here, followed by the V8-powered 928 Grand Tourer (see below in grey).


1980s, 1990s, 2000s were all historic decades, but I sense that those with a less than passionate post puberty propensity to pleasure themselves, have probably reached the glazed eye stage of feigned interest, and so we'll jump to the 2010s and the future.
2010s - This was reportedly the era when the most popular Porsche in Oz was produced, the front-engine V8 Cayenne SUV.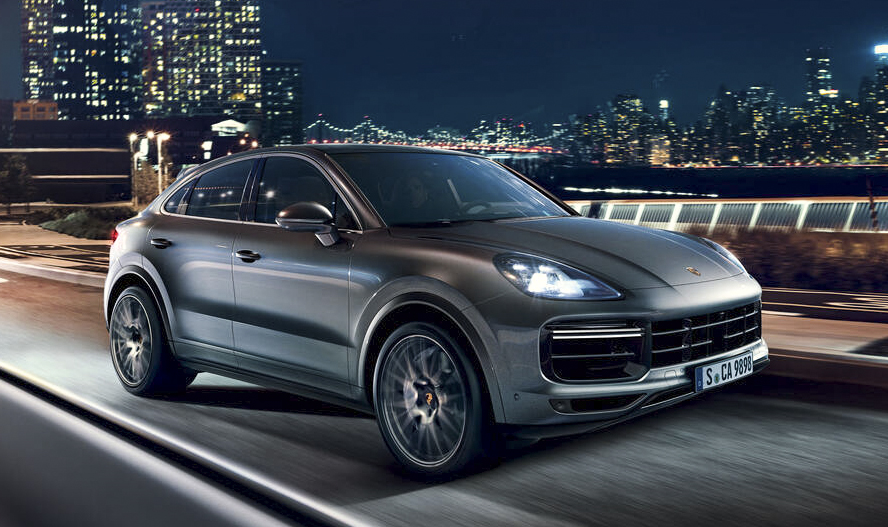 The Future - I can read you all like a book.  You're now all saying that I'm a great advocate for the environment and sustainability and that the gas guzzling internal combustion engine has had its day.  Fair point, but Porsche has well and truly embraced electric vehicle (EV) technology with the all-electric Taycan, which went on sale here in Oz last year (2021).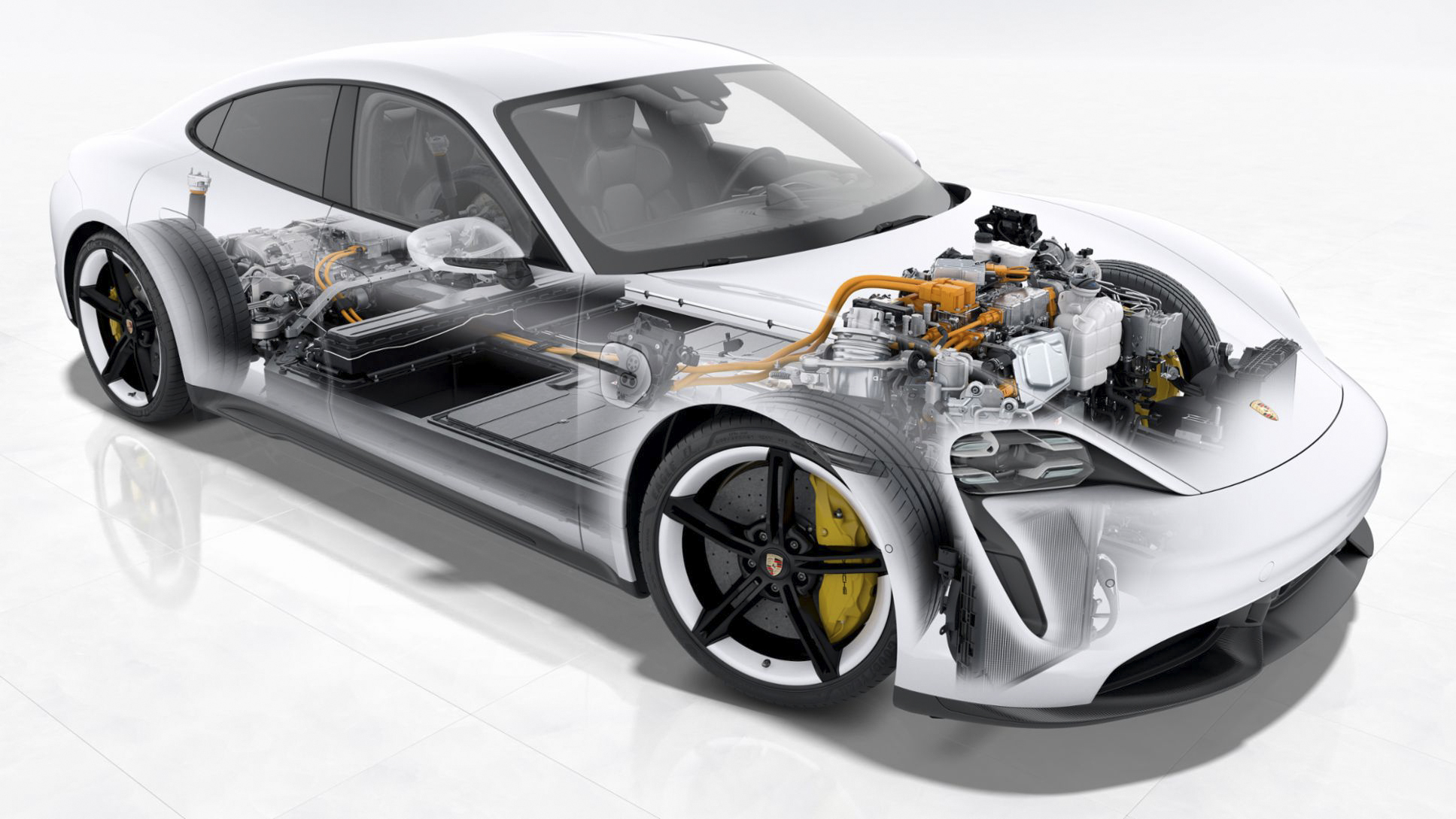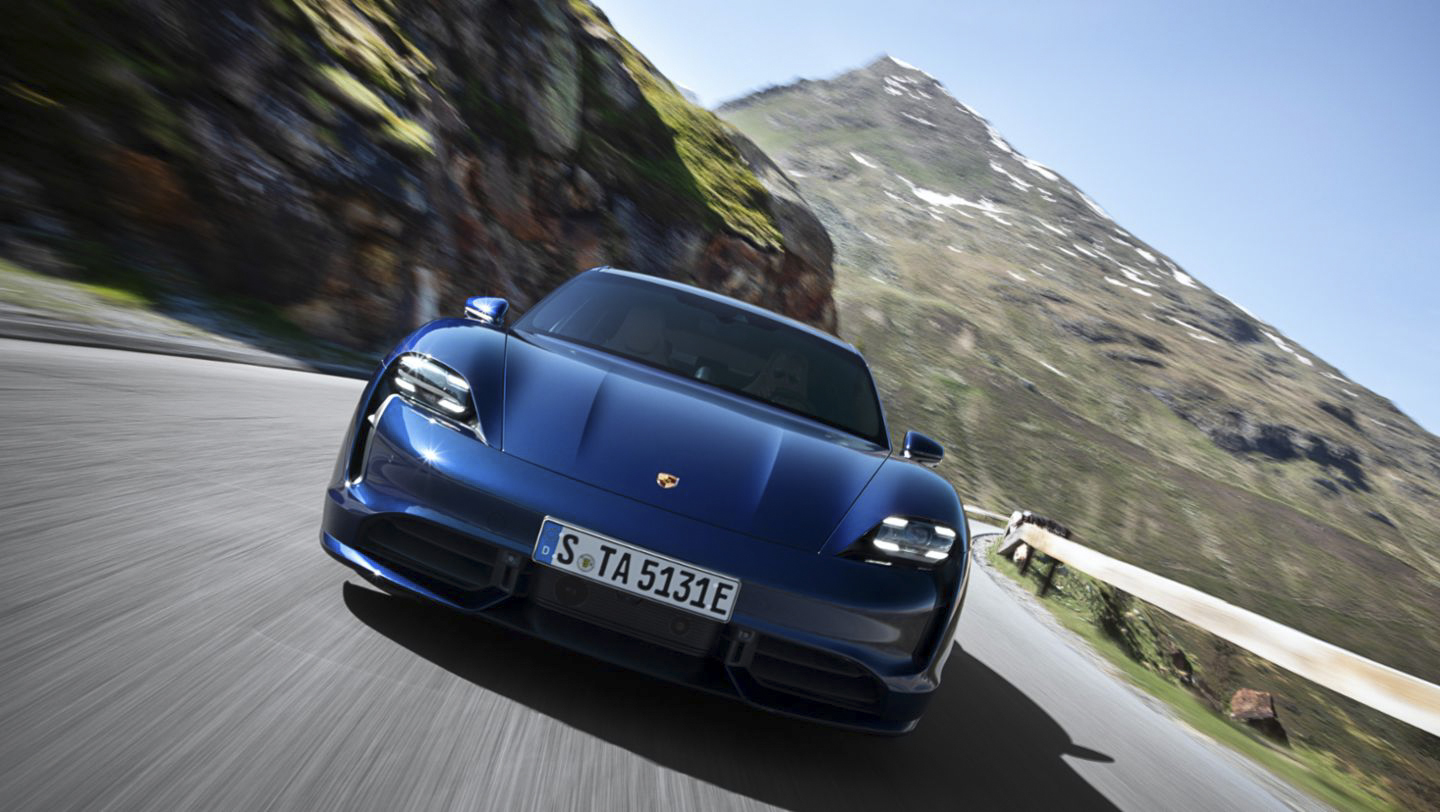 Here's an extract of futuristic tech talk from the Porsche Australia website, specially for those who are into the nuts and bolts of EVs:
"All the components have been designed and optimised with lightweight construction in mind. The high-voltage battery with its internal load paths is cleverly integrated into the bodyshell structure.

The battery modules are built into the battery frame in such a way that maximum passive and high-voltage safety is achieved in the event of a crash. The structurally-integrated battery housing consists of different levels. At the centre of this design is the battery frame, which consists of a seal-welded, lightweight aluminium structure. As a result, optimum weight is achieved. A truss structure inside the particularly rigid all-round frame and crash box elements provides additional protection in the event of an impact. A steel plate protects the battery and the cooling structure against damage from below."
So there it is, the evolution of the Porsche in Oz, for those with cash to spare and no conscience (or better half) to prevent them spending it.  
But we can all dream can't we? 
...................<<..................>>...................
Photo Credits
Although I rarely include extensive photos that are not mine in my posts, I decided that this particular submission required pictorial embellishment on a subject which my itchy trigger finger has not had occasion to previously address. These pics were also included after recalling comments on a Ferrari post of mine from @Jerry Fletcher , a fellow 'oldie' bee with a passion for shiny metal. Consequently, all photographs contained in this post, bar the title one (from the glossy insert), were downloaded from the website of Porsche Australia, where you'll find a plethora of additional eye candy to set you on course for being a legend in your own lunchtime. 
...................<<..................>>...................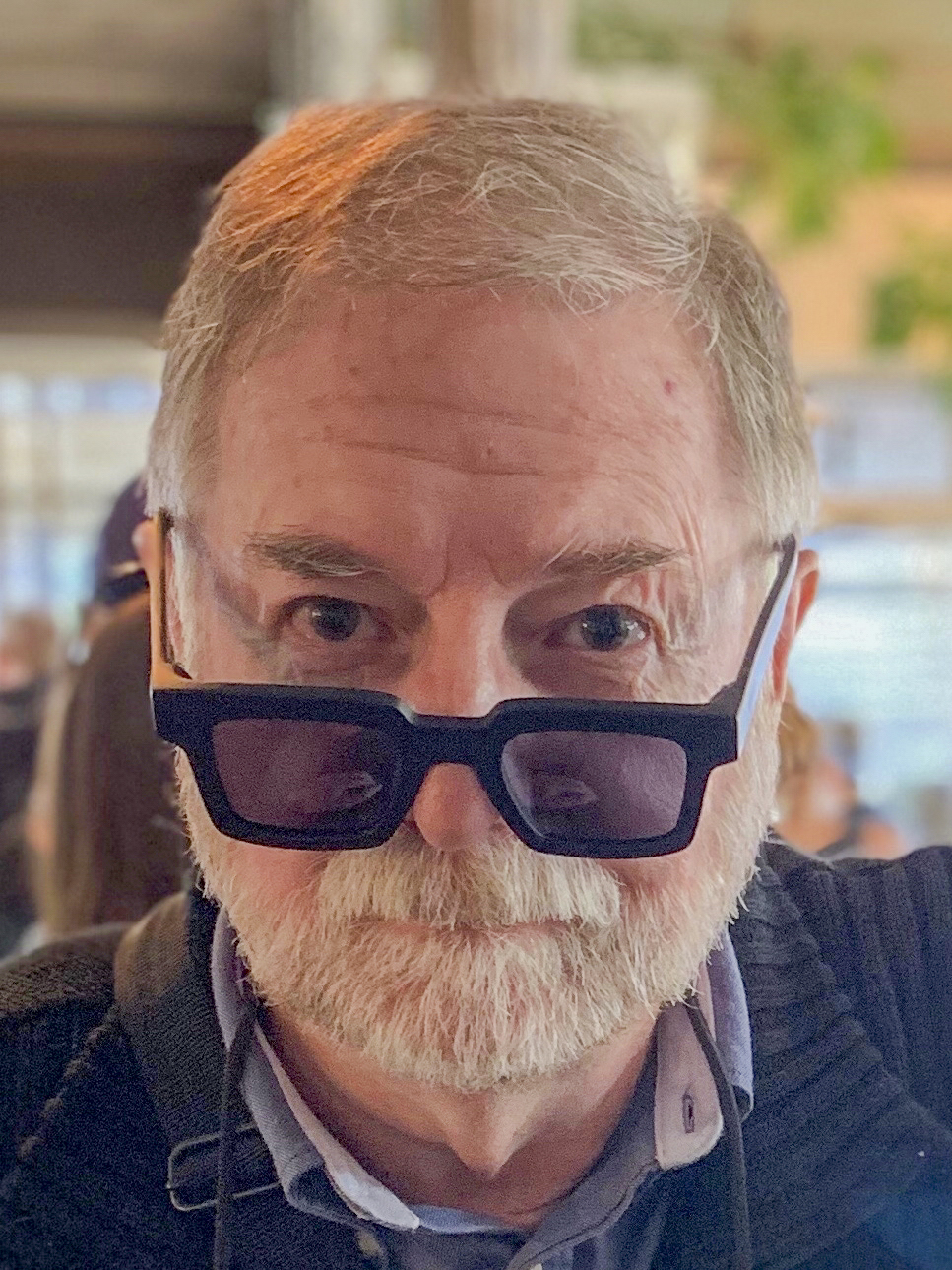 When not researching the weird or the wonderful, the comical or the cultured, the sinful or the serious, I chase my creative side, the results of which can be seen as selected photographs of my travels on my website at:
http://ken-boddie.squarespace.com">http://ken-boddie.squarespace.com">http://ken-boddie.squarespace.com">http://ken-boddie.squarespace.com/">http://ken-boddie.squarespace.com
The author of the above, Ken Boddie, besides being a sometime poet and occasional writer, is an enthusiastic photographer, rarely leisure-travelling without his Canon, and loves to interact with other like-minded people with diverse interests.
Ken's three day work week (part time commitment) as a consulting engineer allows him to follow his photography interests, and to plan trips to an ever increasing list of countries and places of scenic beauty and cultural diversity.
You have no groups that fit your search