4 months ago · 4 min. reading time · visibility ~100 ·
Poops Peeps Perplexedly at the New beBee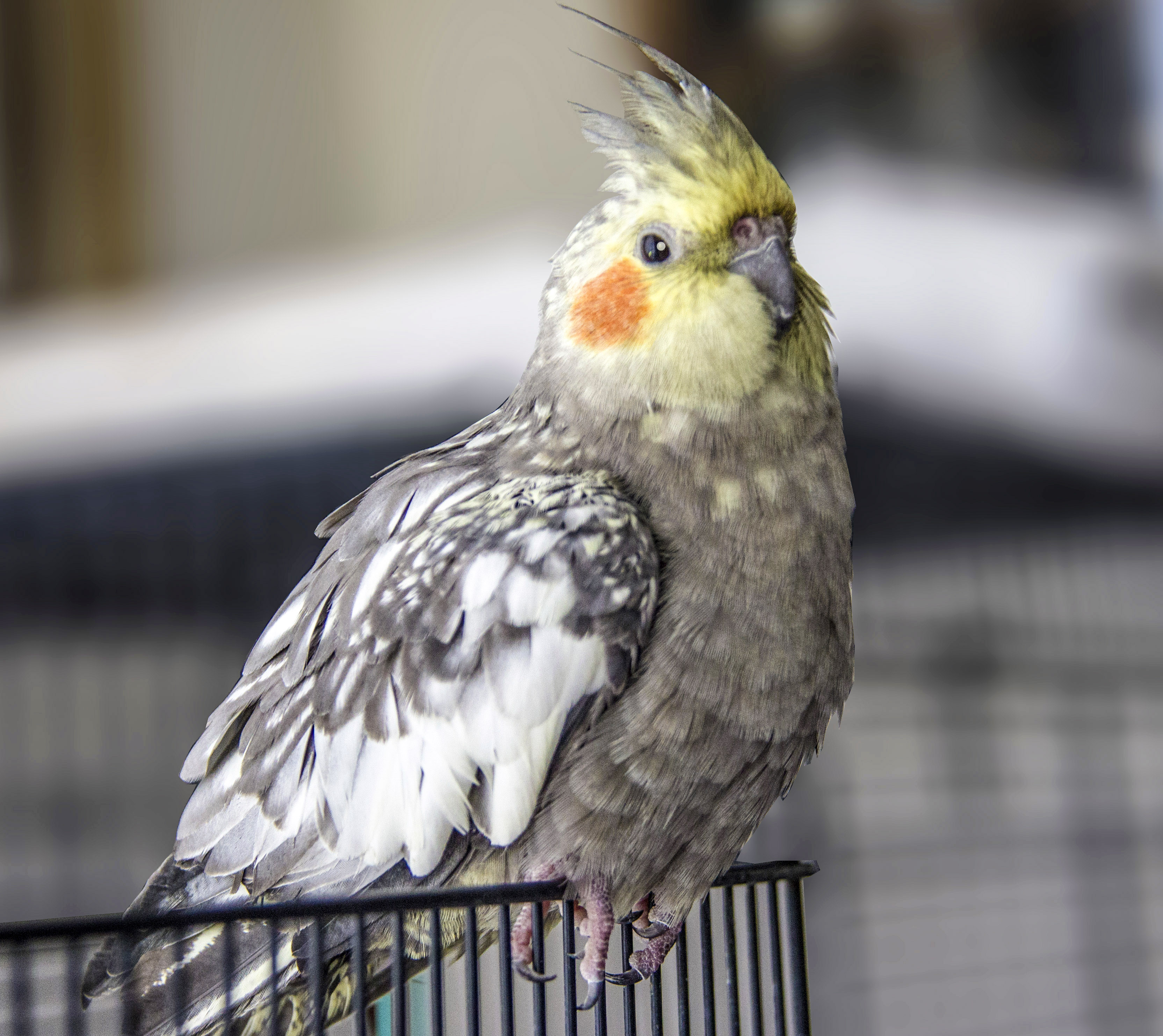 My dad's been reminding me that it's been a while since I put beak to keyboard and said high to all you busy bee peoples out there again. My dad says that so many of the busy bee peoples, to whom I used to talk while cleaning my feathers, have gone to 'greener past yours'.  I'm not really sure why any bee people would want to go where it's greener.  Are they not happy with orangy-yellow and black stripes, or maybe they decided they want to try a new diet … eats, roots and leaves?  
Also, I'm not very sure where 'past yours' is located.  Perhaps it's near a little place my dad sometimes talks about when he's driving. 'Up yours' must be close to 'past yours' as it sounds a little the same, but I don't think that 'past yours' is as nice a place as 'up yours', as my dad is always talking about 'up yours' when he takes me in his big car.  I think he likes to let the other drivers know how nice a place 'up yours' really is.
Anyway, my dad says that there are still a lot of busy bee peoples out there who will remember me from my previous posts.  I signed my earlier posts either as Spotty (my Sunday name) or as Poops.  My dad gave me my 'feather name' of Poops which he says comes from the French 'nom de plume', and that it describes what I do best.  Maybe my dad should have given me a feather name like 'eats seeds and nuts and boiled rice and boiled potatoes' because that's what I really enjoy doing most of all, especially in the evenings when my mum and dad are also eating.
Back in the olden days, just after the big stork bird dropped me, all wrapped up in a bundle, at my mum and dad's front door, I used to eat lots and lots of things. I soon learned, however, to be really fussy about my food and to look closely at the colour of it. I don't eat anything green, whether it's 'past yours' or past anybody else's, and I am very careful to look out for anything red or yellow in it. Sometimes my mum cooks a curry sauce which she says comes from the country where she met my dad, called 'Indoors sneeze yah.' This curry is so hot that it makes my dad's face go red. It also makes him talk about that place where religious people say that some people go to give blood.  Why else would my dad keep saying 'bloody hell' so many times after he tastes mum's curry? 
So back to red and yellow, which are two of the colours my rice or potato become if that 'Indoors sneeze yah' curry sauce gets on it. I soon learned not to eat any rice or potatoes with those colours on them, as it makes my insides feel very hot and sticky on the way down to my tummy. It also keeps on being hot and sticky the next morning, just before it lands on the paper on the floor of my cage.
Now my dad tells me that you busy bee peoples, who're still telling stories on beBee, have an exciting brand new place to make honey.  My dad says that this new place is much better than the old one and that many of the new 'party-sip-ants' are really happy with it. I must admit that I was really confused about busy bee peoples changing over to become drinking ant peoples, and so I had a look myself at the new place.  My dad tells me that places for publishing lots of words closely together, [all] on [one] line, are built by 'High Tea', 'special list' peoples and that they call these publishing places 'flat-porns'. He tells me there are many 'flat-porns' like Link Tin flat-porn and Defaced Book flat-porn, but that beBee (where the busy bee peoples, and now also the party-sip-ant peoples can write and drink together) is the "best dam flat-porn". 
Now I'm really confused. I thought that you just had to be able to write to be on beBee, whether on the old or the new 'flat-porn', but now it seems that you have to write in one straight line and swim in a dam with bees and ants. What's more, you need to have a good connection with spiders so you can stand on their home, which is very, very wide.  My dad says that this 'world wide web' is absolutely "a sand shell" and that the beBee flat-porn is only a very small part of it.
So first you peoples write on a line that is as wide as the biggest spider's web, and your words have to be so sweet that you make honey like bees, then you drink like ants at a party, then you swim in dams, before going to the beach to play with shells. This new 'flat-porn' just sounds like too much work to me! 
Perhaps I'll just stay close to my cage and watch TV with my mum and dad. 🐦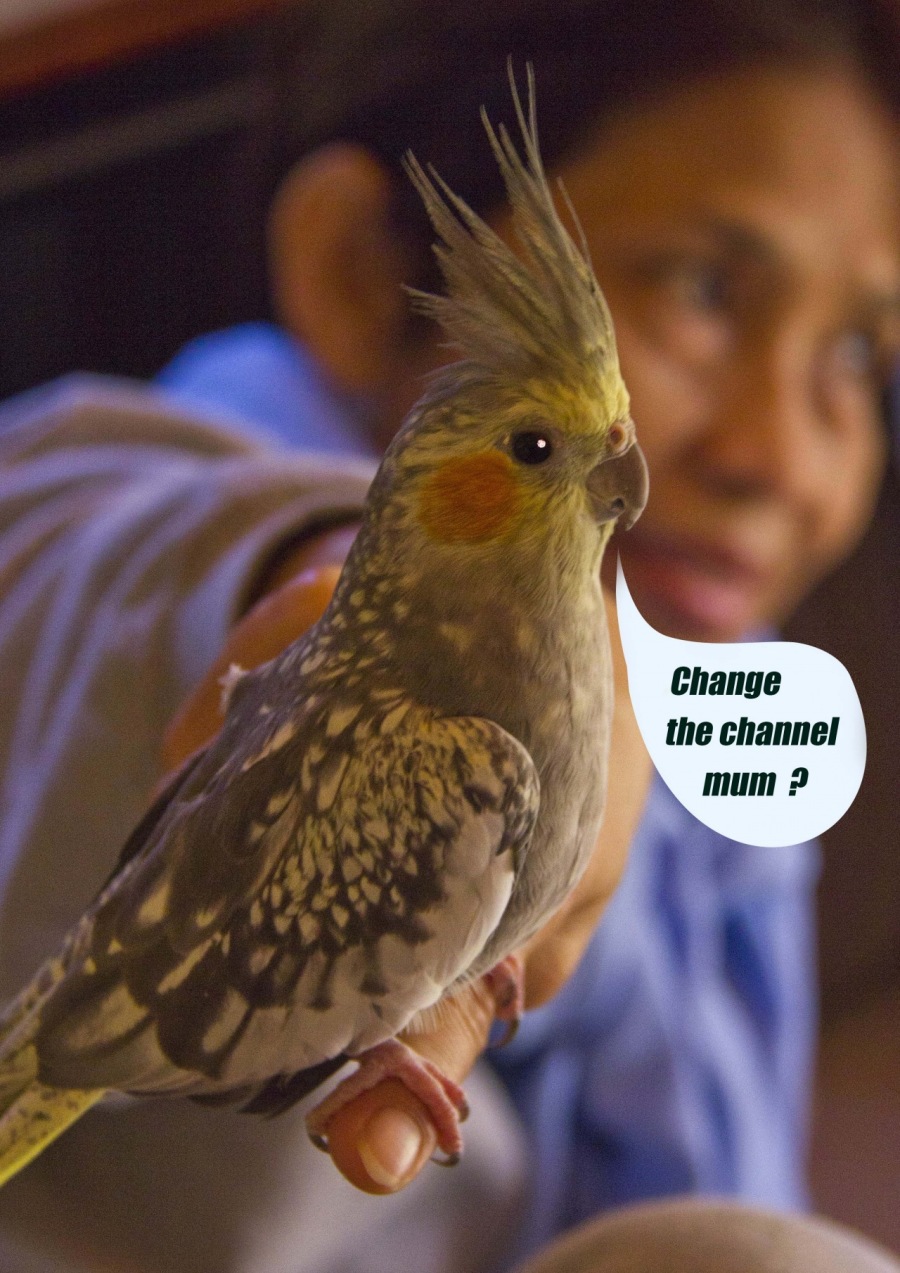 ...................<<..................>>...................
Oh, yes, and my dad, yet again, says that I should add something at the bottom about him. So here is something I found on a post that he wrote for his own bottom.
...................<<..................>>...................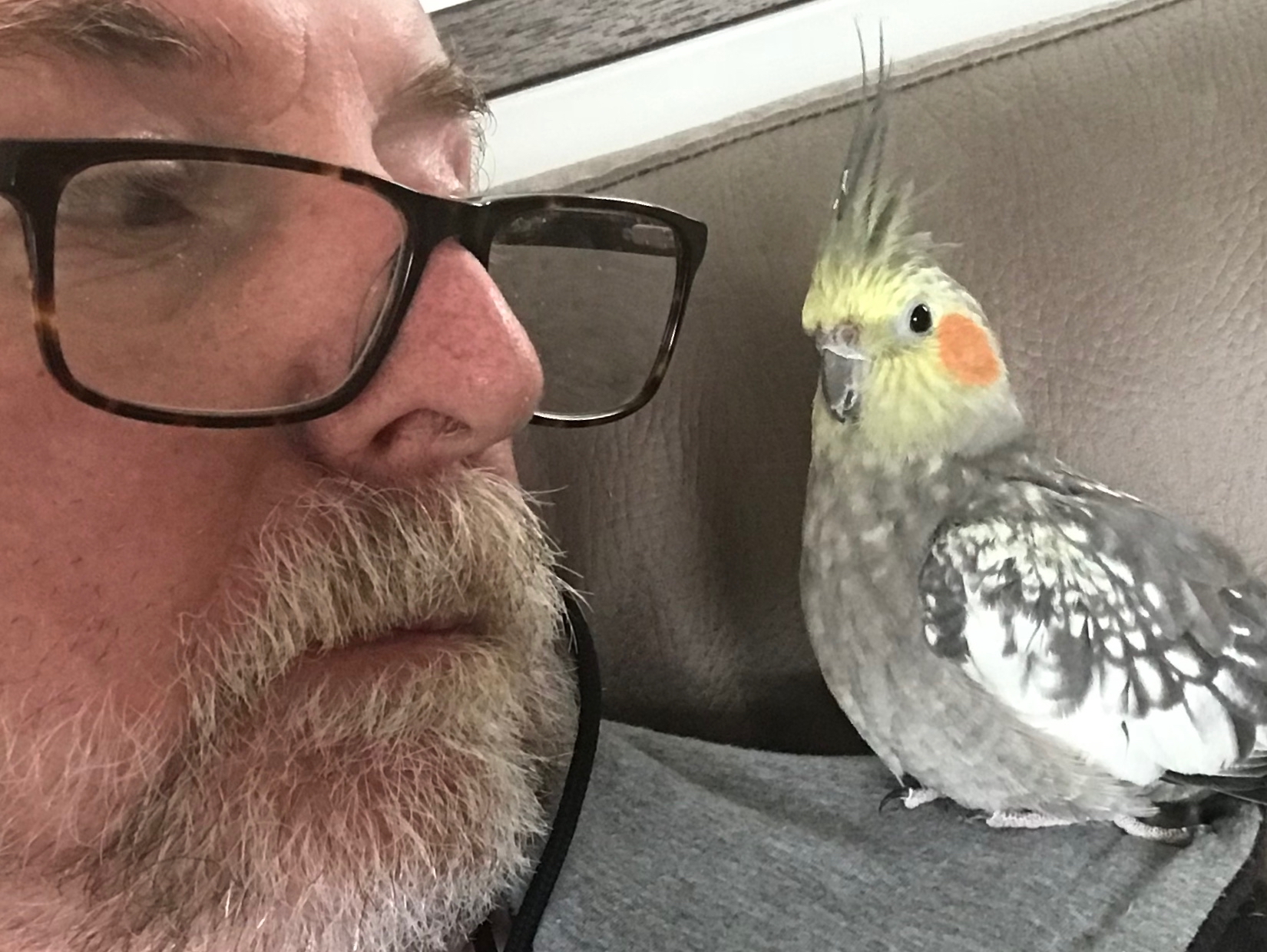 "When not researching the weird or the wonderful, the comical or the cultured, the sinful or the serious, I [that means my dad  🐦] chase my creative side, the results of which can be seen as selected photographs of my (again that means my dad 🐦] travels on my website at:
http://ken-boddie.squarespace.com">http://ken-boddie.squarespace.com "
Poops' dad, Ken Boddie, besides being a sometime poet and occasional writer, is an enthusiastic photographer, rarely leisure-travelling without his Canon, and loves to interact with other like-minded people with diverse interests.
Ken's three day work week (part time commitment) as a consulting engineer allows him to follow his photography interests, and to plan trips to an ever increasing list of countries and places of scenic beauty and cultural diversity.
You have no groups that fit your search